World Card Making Day was Saturday, Oct 4, and I actually got a couple of cards made. Well, I made one card on Saturday and the other one on Sunday, so it was a weekend endeavor.
First up is a birthday shaker card.  I love shaker cards and this one has a birthday cake on the front.  I used the Arched Top Card Base and Party Shaker Tags from svgcuttingfiles.com to make this card.  The stamps are from Jaded Blossom — Birthday Treat Tags and Birthday Candies.  I also used one of the  Mini Tag 2 dies to cut the sentiment circle.  I heat embossed the sentiments.
The pattern paper is from SEI and I used Doodlebug Design sequins inside the shaker.  I outlined the candle flames with Stickles.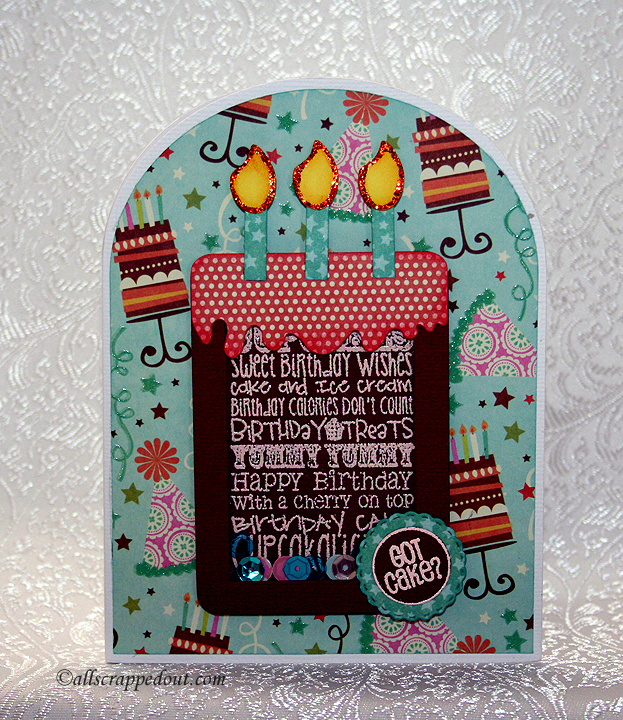 The next card I made for our dog, Fifi, to give to Steve for his birthday in a couple of weeks.  Steve doesn't look at our blog, so I don't have to worry about him seeing the card.
I used the Dog Bone Shaped Card and the Pomeranian Pup files for this card.  Fifi is a mix of Pomeranian/Chihuahua, but she looks like a Pom.
I used the computer to generate the sentiment and cut it out with one of the Flag Dies from Jaded Blossom.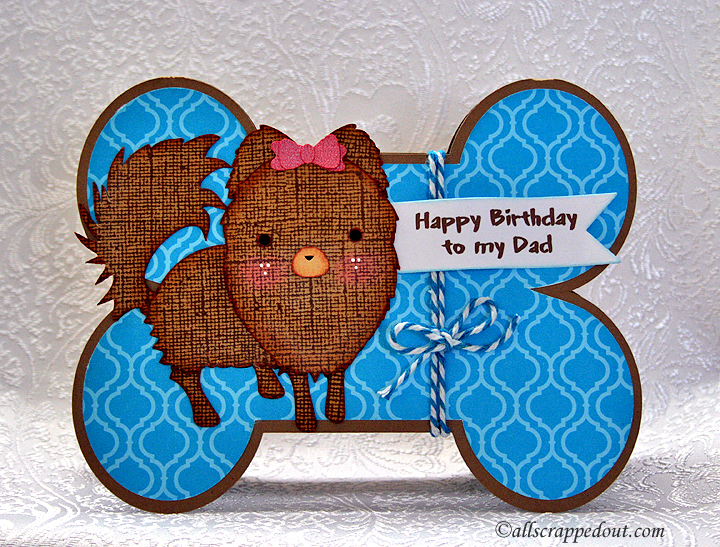 I am entering both cards in svgcuttingfiles.com's monthly challenge, which is a Birthday Card Challenge.  I'm also posting them to the Cricut Circle Message Board, where Sara is hosting a challenge for World Card Making Day.
 SVG Cutting Files – Arched Top Card Base, Party Shaker Tags, Dog Bone Shaped Card, and Pomeranian Pup
Jaded Blossom Stamps – Birthday Treat Tags, Birthday Candies, Mini Tags 2 die and Flag dies
SEI paper pad
Embossing powder
Doodlebug Designs sequins
Stickles
Baker's Twine