As I said in a recent post, I joined the Stocking Stuffer Swap on the Cricut Circle Message Board last month.  My secret partner was the hostess of the swap, Sherry, and I wanted to make a special stocking for her.  She likes butterflies, so I went searching for an embroidery file with a Christmas design with butterflies.  My first stop was Embroidery Library, because I knew I would surely find something I liked on this site.  And I was not disappointed.  I chose their Feliz Flutterby Winter Rose pattern for my stocking, which I made using a Simplicity pattern (that I enlarged in both width and length).  The fabric is a brocade from JoAnn and I used three different metallic threads for some of the swirls and snowflakes.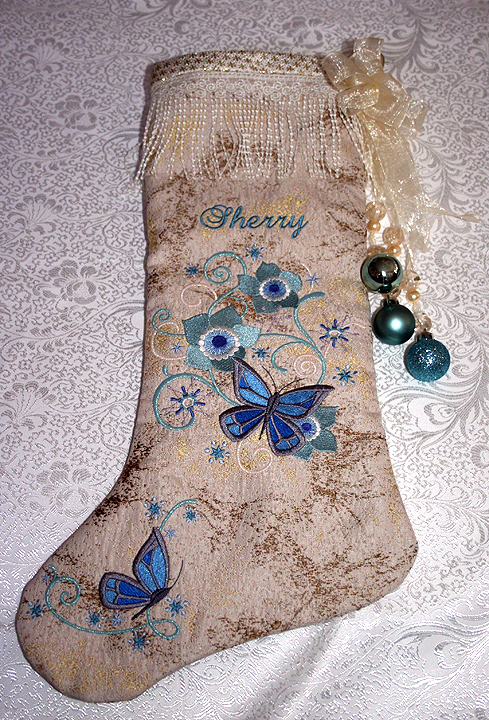 I love all the baubles hanging from the stocking.  The bow is my first attempt at using my Bow-it-All from Zutter.  I really like how easy it was to make, once I figured out how to tie off the bow correctly.  I made a double bow with three loops, using organza ribbon.
Here's a close-up of the embroidery.