I decided to make my dear hubby a Father's Day card from our dog.  Her name is Fifi and she is a rescue dog — part Pomeranian and part Chihuahua.  She is such a daddy's girl that I figured he would enjoy it.
I call her our Smoochy Poochy because she loves to give kisses.  She also loves toys — her favorites are the fake fur bones with squeakers inside.  She has an assortment of them in all different types of prints — from giraffe to leopard prints. 
I made this card to enter into two challenges.  The weekly challenge at the Cricut Circle Blog is a sketch challenge, so I followed that for the layout of my card. 
The latest challenge at Cooking With Cricut is a Father's Day related project that includes a Cricut cut.  I used several Cricut cuts on this card.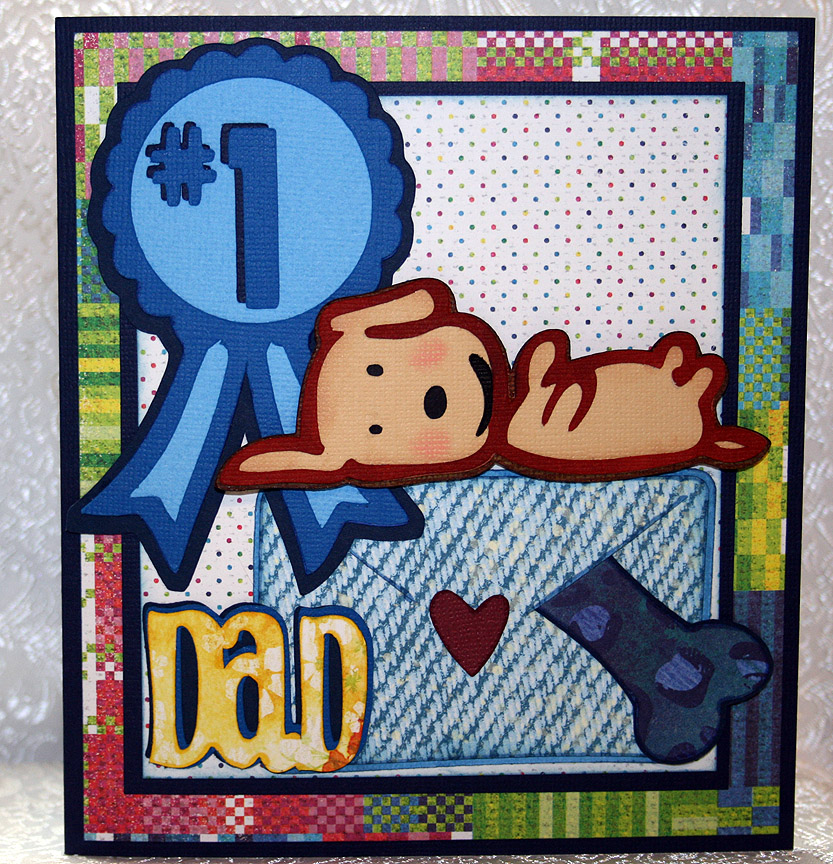 I couldn't find a dog that looked like Fifi, so I opted for this cutie on the Paper Pups cartridge.  I chose this one because the dog is on its back and Fifi has a tendency to go "belly up" while she is sleeping.  The dog is lying on an envelope that she has so thoughtfully placed one of her squeaky bones inside for Dad.  The ribbon and bones are from Paper Pups also.
I used Doodlecharms for the envelope, Beyond Birthdays for "Dad" and Sans Serif for "#1". 
The solid cardstock is Bazzill and the printed paper is all from Basic Grey — their Lauderdale collection.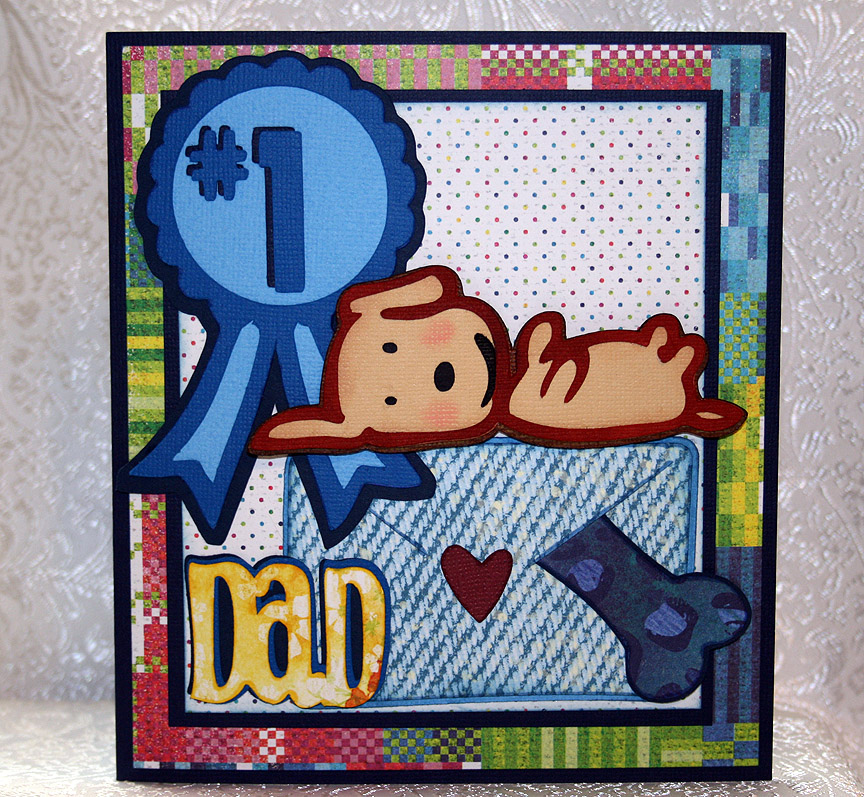 For the inside of the card, I used Paisley for the "xoxo" and Simply Charmed for the "Happy Father's Day" sentiment.  I added another bone inside.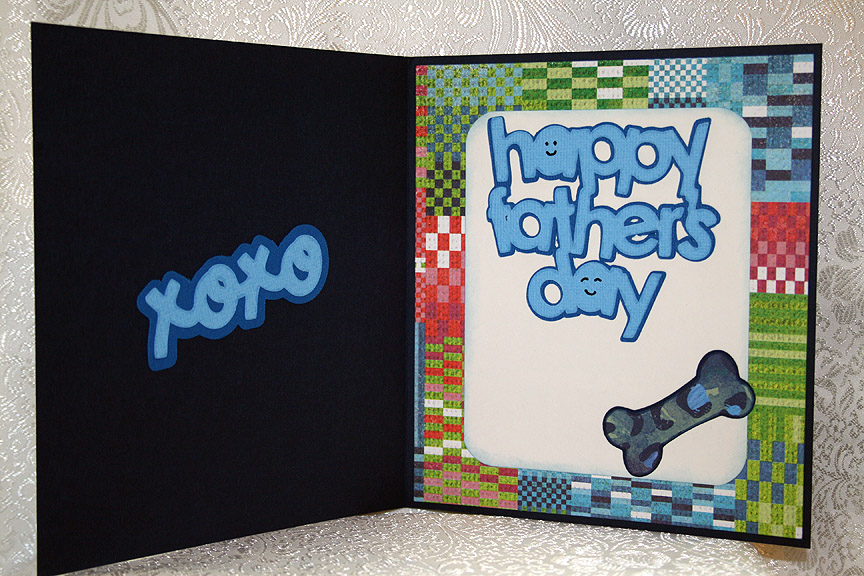 Cricut cartridges used:  Beyond Birthdays, Doodlecharms, Paisley, Paper Pups, Sans Serif, Simply Charmed
Bazzill cardstock
Basic Grey — Lauderdale collection