The challenge this week for Cricut Circle Members is to make a project using at least two Cricut cuts and use pink, ruffles, scallops, flourishes, glitter and jewels (have to use any 3 on your project).  My project is a card and I got the idea from the movie, The Hunt for Red October.
The solid cardstock is from Bazzill and the pattern paper is from me and my Big ideas.  I welded the wave border from the Life is a Beach Cricut cartridge on a rectangle from George and Basic Shapes.  The submarine is also from Life is a Beach, the letters from Lyrical Letters, the critters from Create a Critter, and the awareness ribbons from Stand and Salute.
I used Martha Stewart graphite glitter on the propeller and the periscope and used lots of rhinestones on the card.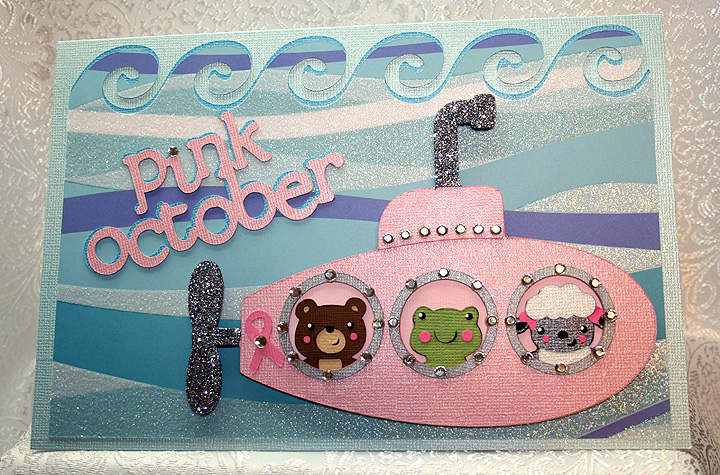 On the inside of the card I used a Martha Stewart Punch Around the Page set called Bubble Bath.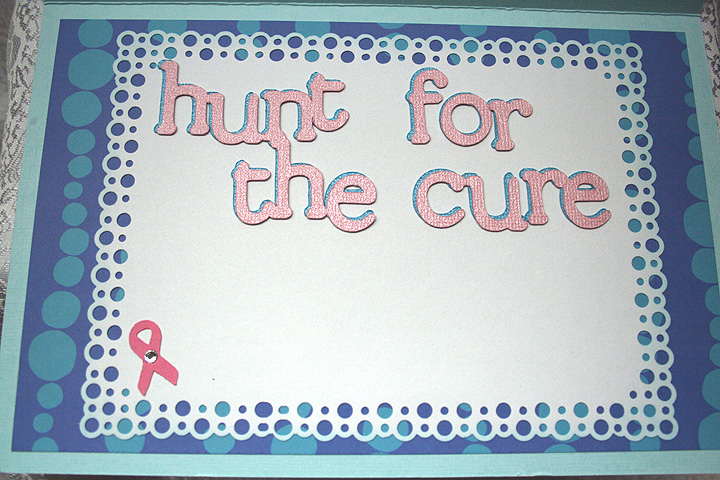 Cardstock:  Bazzill and me and my Big ideas
Cricut cartridges:  George and Basic Shapes, Life is a Beach, Lyrical Letters, Create a Critter, Stand and Salute
Martha Stewart glitter (graphite)
Martha Stewart Punch Around The Page set, Bubble Bath
Rhinestones