Erin recently took and passed the exam to become a Certified Specialist of Wine.  I am very proud of her — she studied so hard for the exam.  Because of that, I have recently begun collecting some cute wine stamps.  And then I found an svg file that I fell in love with, so my projects for National Scrapbook Day are about wine — and drinks in general.
My first project features an svg file from svgcuttingfiles.com.  I fell in love with the pig in the barrel.  Although their pig is in a beer barrel and holds a beer mug, it wasn't hard to change the theme to wine.  I simply replaced the mug with one of the wine glasses in the Kawaii Wine Glasses file.
My hubby wanted to know if my little piggy is a swino.  No, this guy drinks responsibly.
Actually, this is the little piggy who had roast beef, but what is unknown to most is that he enjoyed his roast beef with a glass of red wine.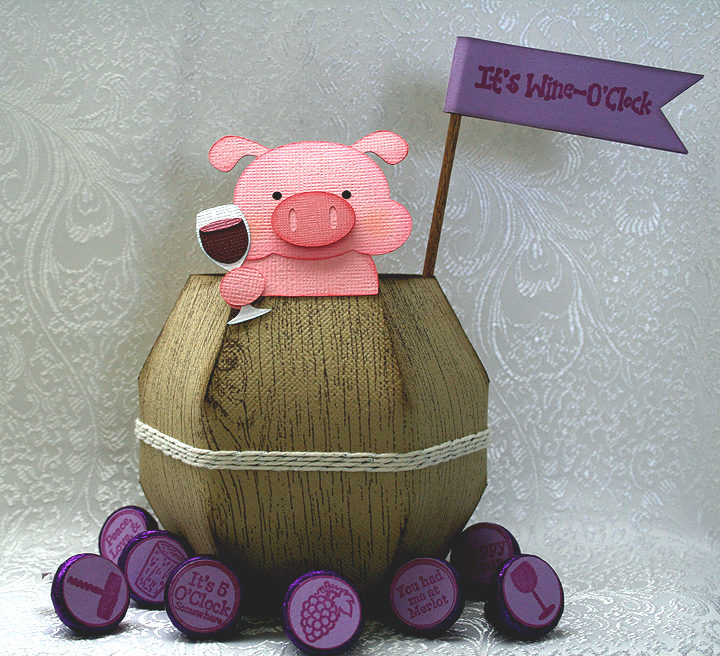 The barrel cuts in one piece and looks like this after coming off the mat.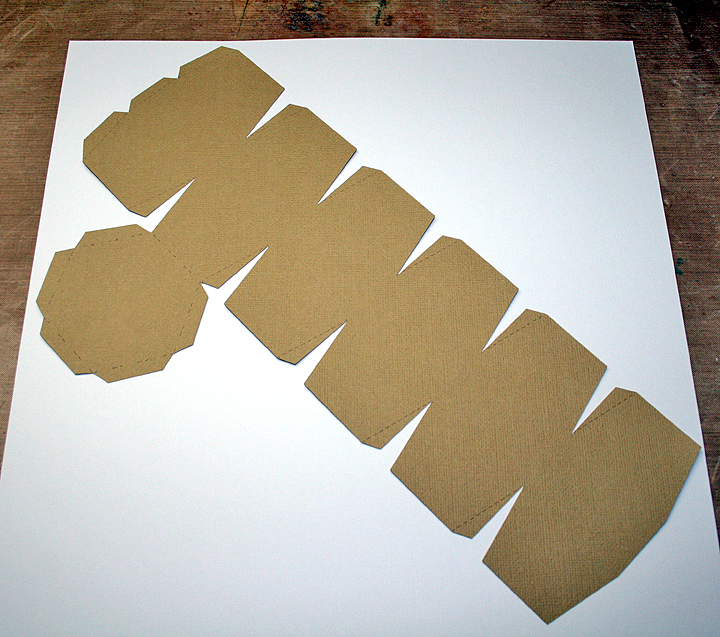 I didn't have any paper with a wood grain, but I did have this Heidi Swapp stamp that I recently picked up at Michaels.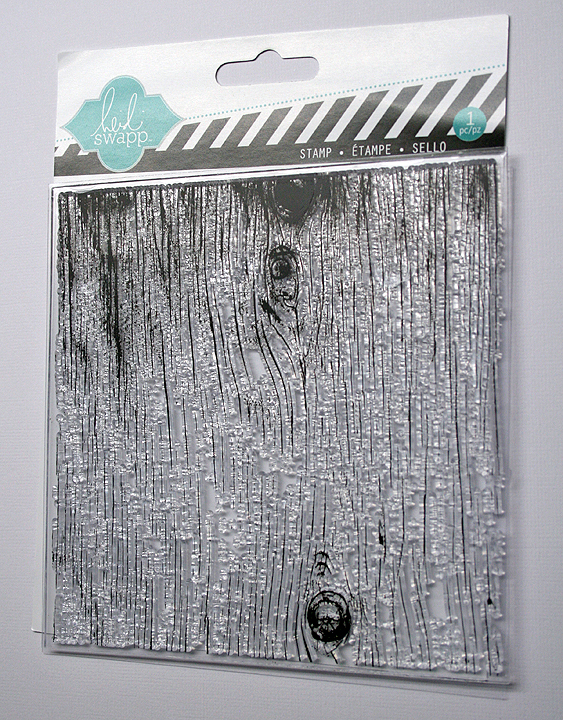 The stamp is wide enough that I could stamp two barrel sections at a time.  I masked off the other sections using blue painters tape and scrap paper.  As I finished each section, I had to re-mask in order to not stamp over the image I had just stamped.  It looked like this when I was through.  I used Memento Rich Cocoa ink.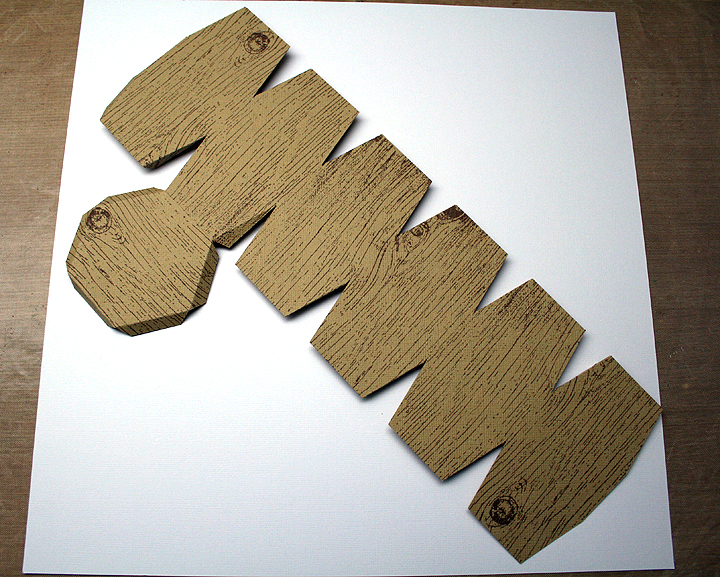 I glued the barrel together using Scotch Quick-Dry Adhesivie.  I tied twine around the middle of the barrel.
The stamps for the flag and the bottoms of the purple Hershey kisses are from jadedblossom.com.  This was my first time using their stamps — and I really like them.  There are  more kisses inside the barrel.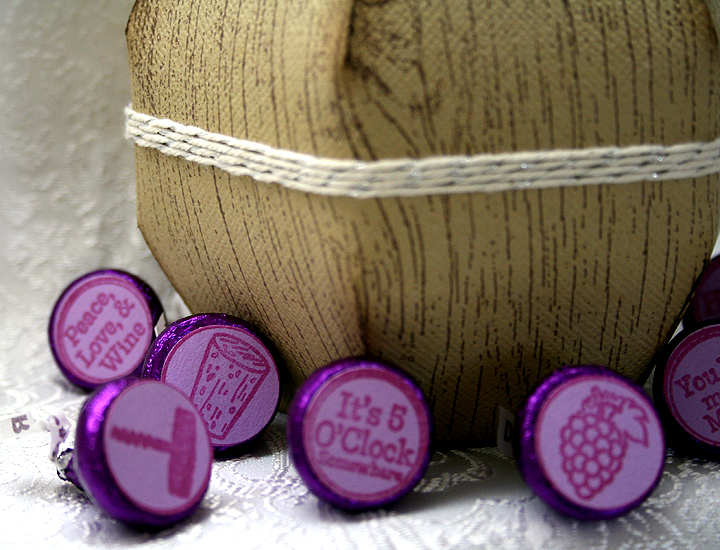 I thought the purple kisses went well with my wine theme.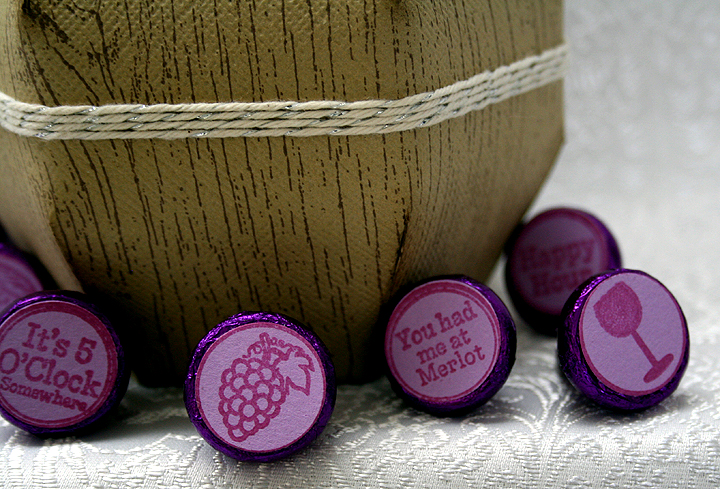 My husband had to get in one more pun about my pig in a wine barrel, remembering the memorable advertisement from a few years ago.  In his best Orson Welles impression, he said, "We will sell no swine before its time."  Yep, I have been putting up with him for over 47 years now!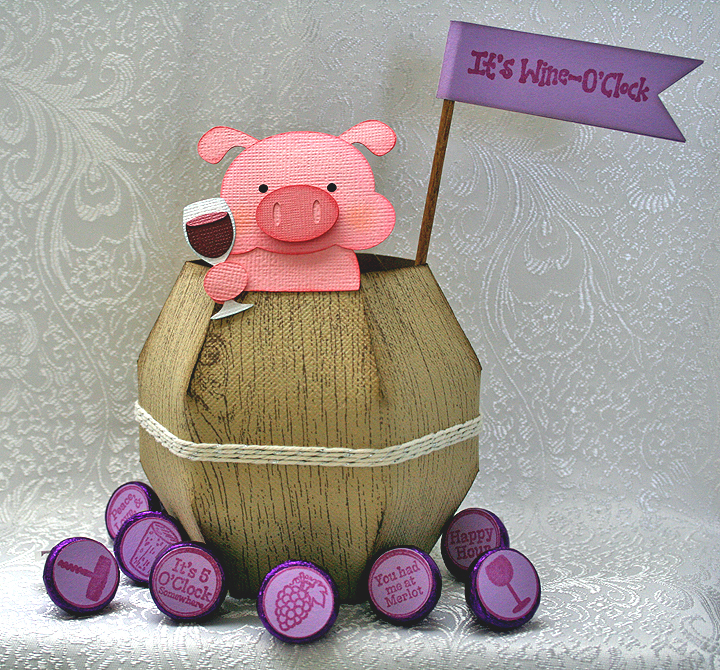 My next project also features a cut file from svgcuttingfiles.com.  This is the Drink Shaker Matchbook set.  I love shaker cards and these were fun to make.  The patterned paper is from Doodlebug Designs.  They look so festive.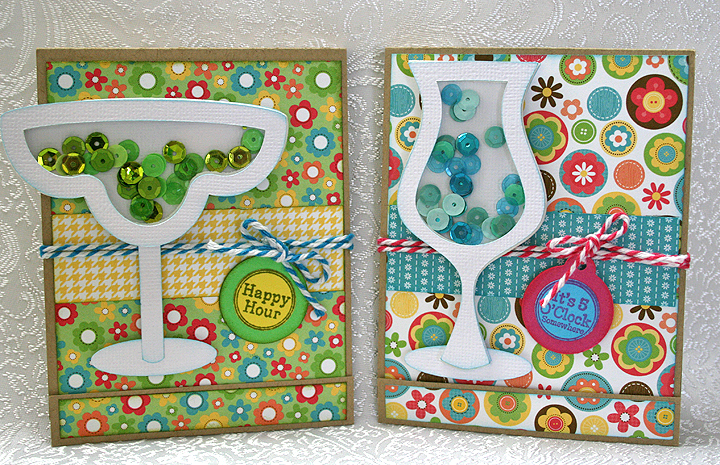 I decided to add a pocket to the inside so that they can hold a gift card.  I made the pocket by cutting a piece of cardstock 3″ wide by 4″ tall.  I scored 1/4″ on each side of the long edge and used a 1 1/2″ circle punch to cut an opening in the pocket.  I folded the sides under, ran adhesive down each side (using my ATG) and attached them to the inside of the card.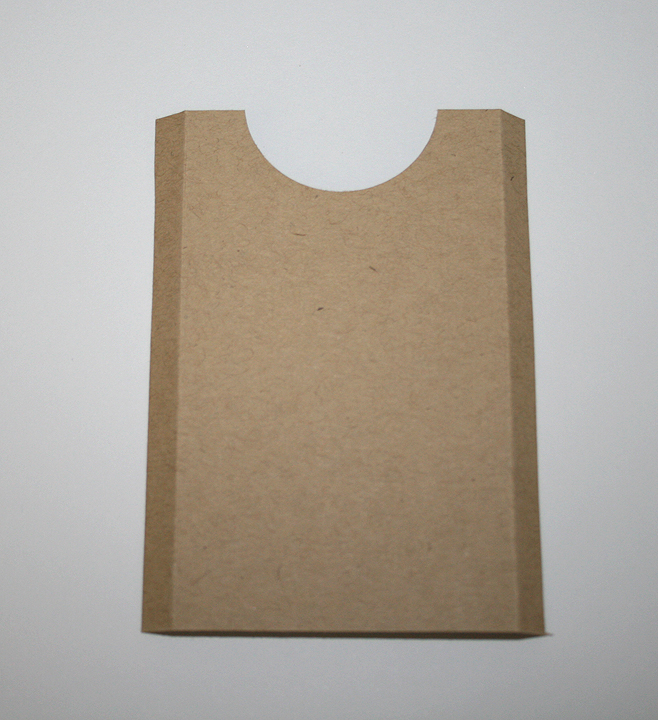 The gift cards fit nicely into the pockets.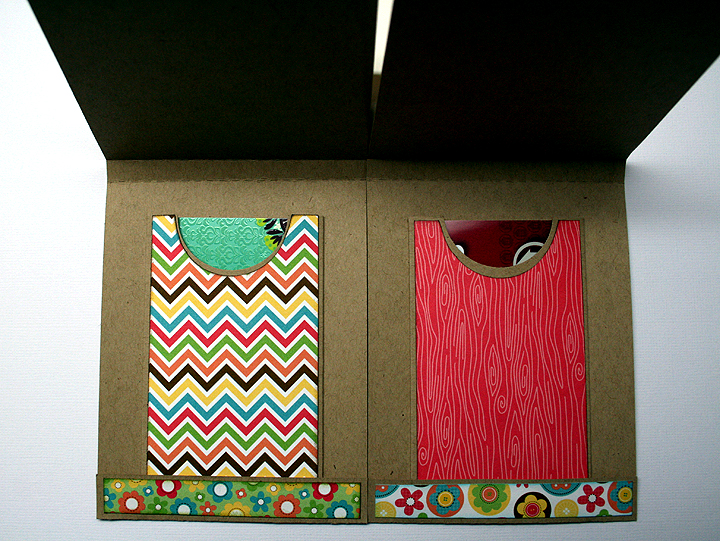 I used 1/8″ Scor-Tape on the small bottom flap, right where the fold is.  That was enough to keep the flap up and keep the top cover tucked in.
This is a side view, so you can see the matchbook shape — and also the layers of the shakers.

I used Doodlebug Designs sequins inside the shaker sections.  I like that you get different shades of sequins in each bottle.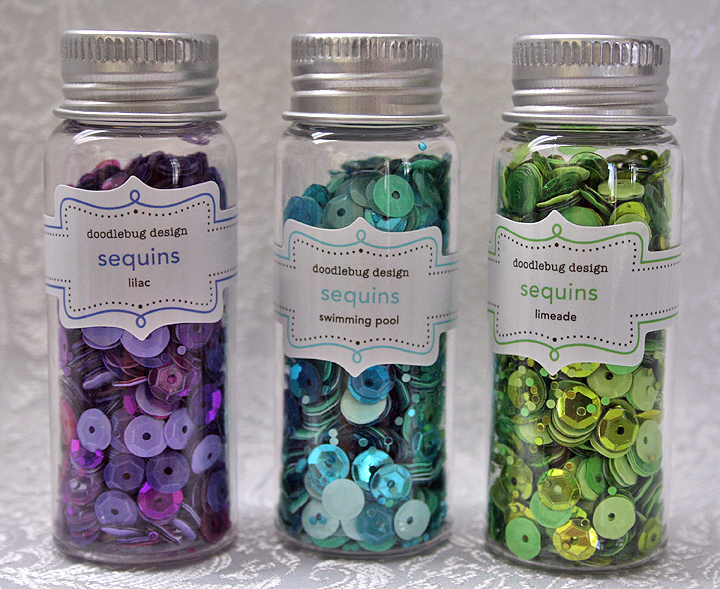 I used the candy stamps from Jaded Blossom on the charms for the card fronts, hanging them with twine.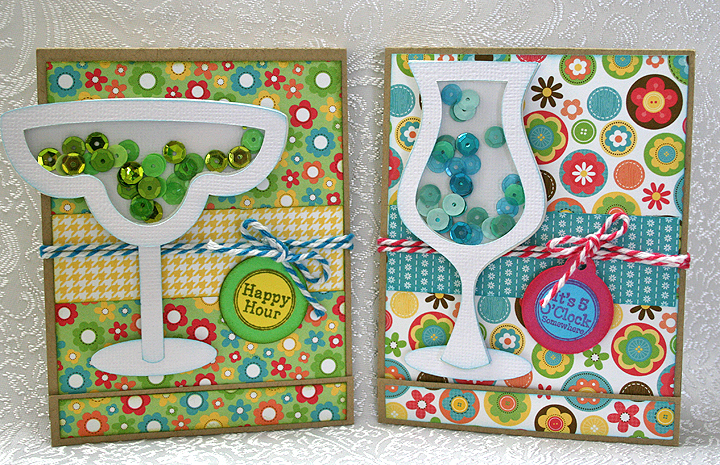 Thank you for checking out my projects for National Scrapbook Day.  If you will leave me a comment, I am going to have a random drawing on May 11 at 8 PM (EDT) for a $20  gift card to Michaels.  All comments are welcome, but only one per person will go into the drawing.
Here is a list of some of my crafty friends who are also doing special projects for National Scrapbook Day.  Be sure and check them out and join in the fun.

A Day in the Life of Horsebunny – http://www.horsebunny.blogspot.com/
http://creatingislikebreathing.blogspot.ca/
Croation Crafter – http://www.croatiancrafter.blogspot.com/
Multi Crafter Amy – http://multicrafter-amy.blogspot.com/
Paper, Craft, & Scissors – http://papercraftscissors.com/
Sara Andrews – http://sarawandrews.com/
Scrapping for More Fun – http://scrappingformorefun.blogspot.com/
With Glittering Eyes – http://www.withglitteringeyes.blogspot.com/
svgcuttingfiles.com:  Pig in a Barrel, Drink Shaker Set, Kawaii Wine Glasses
jadedblossom.com stamps:  Wine O' Clock, Happy Hour Candies
Doodlebug Design:  patterned paper and sequins
Heidi Swapp woodgrain stamp
Twine