A friend's daughter graduated from middle school a few days ago.  I wanted to make her a card that was not the average grad card — I wanted something a little funky and feminine.  I know she enjoys music, and just to prove how old I am, I have never heard of the groups she likes!
I decided to go with the phrase, "You Rock."  I found the phrase on the Cricut Phrases cartridge and liked the bold design.  However, this particular phrase came with a lightning bolt at the end of it.  So to make it more feminine, I welded a rose from the Indie Art cartridge over top of the lightning bolt.  I also decided to make this a shaped card.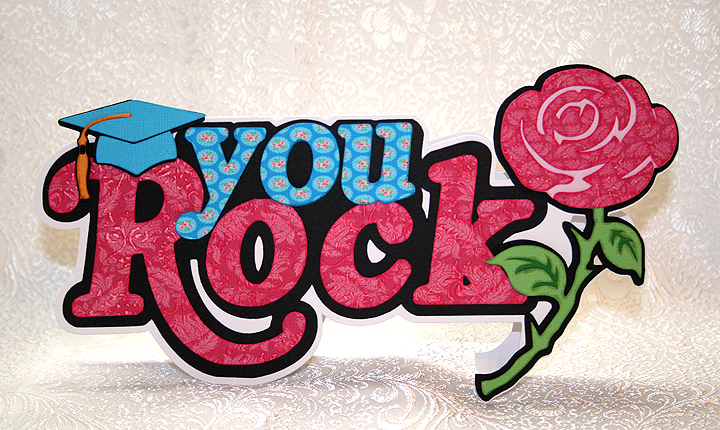 The fun part of this card was printing and cutting the layers on my Imagine.  I used the Floral Emporium cartridge for the prints and solid colors (excluding the black cardstock).  I love the bright colors and fun prints on this cartridge.  I used my Cuttlebug to emboss the bright pink print paper on the phrase and rose.  The grad hat was cut from Everyday Pop-Up cartridge.
I used pop dots on the grad hat, rose and the "you" on the phrase to add depth.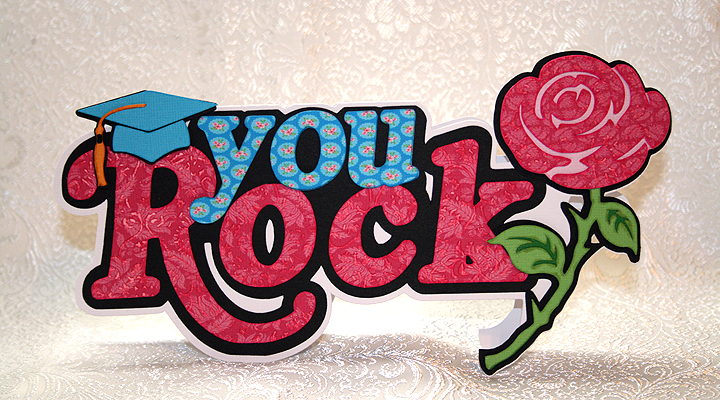 For the inside of the card, I printed and cut a greeting from the Imagine cartridge, Greeting Cards Inside & Out.
When I was laying out the card in Design Studio, I was trying to keep the dimensions so the card would fit into a #10 envelope.  However, this is a big card and ended up being about an 1″ too large either way, so I made a custom envelope for it.  Luckily the card was hand delivered so I didn't have to worry about postage.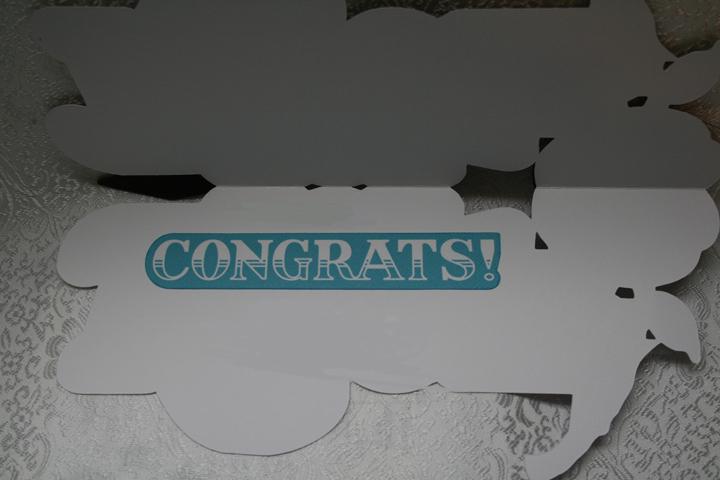 As I was working on this card, Bitten by the Bug 2 announced their latest challenge — the Rose Challenge.  I was so happy because I would be able to enter this card in the challenge.
Cricut Cartridges:  Everyday Pop-Up, Imagine Floral Emporium, Imagine Greeting Cards Inside & Out, Indie Art, Phrases
Cuttlebug