I recently participated in an altered book box and stick pin swap on the Cricut Circle Message Board.  I want to share the beautiful box and pins that Maria sent me.  I love the chunky charm she made to hang on the edge of the spine of the book.  It is filled with so many cute charms and beads.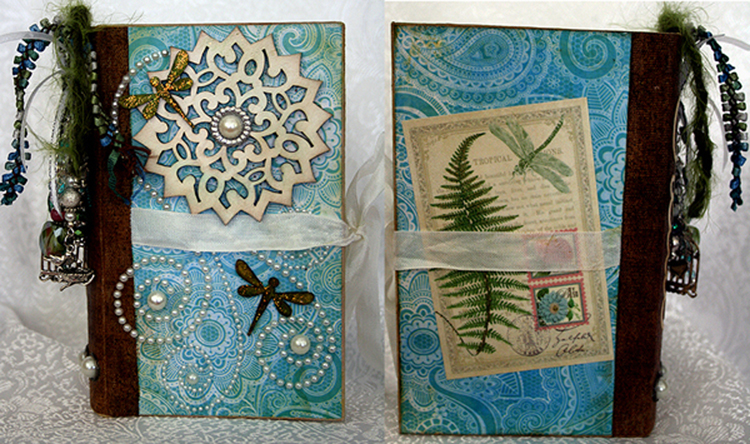 The inside of the box is as beautiful as the outside.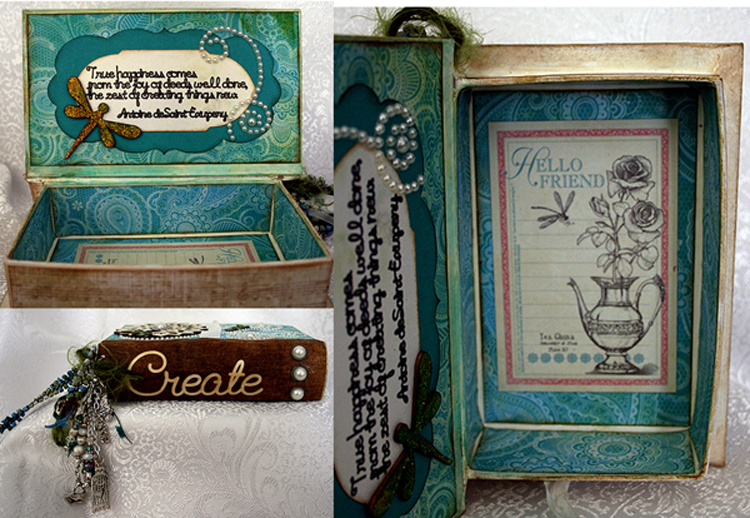 Maria made a stick pin for each month, which I thought was very creative.   She also made a very pretty spring card.  Thank you so much, Maria — I love it all !!