This little card is for the Spring is in the Air weekly challenge at Bitten by the Bug 2.   The seasons may be more subtle here in California than in other states, but I always look forward to spring.  I love seeing all the birds and listening as they fill the air with chirping.  Right now we have mockingbirds building nests in the trees outside our kitchen door.   And yesterday I watched a hummingbird in our orange tree as I sat at the dining table.
My card is whimsical — a little fox doing some bird watching on a beautiful spring day.  I printed the papers using my Imagine and the Nursery Tails cartridge.  I love that you can print to fit whatever you are making, as in the background.  I printed this at 5″.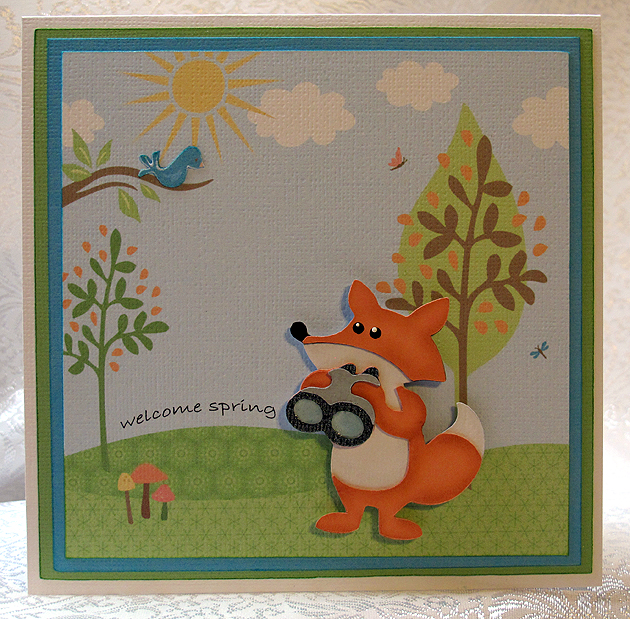 I made the  "welcome spring" sentiment for the card using Photoshop.  I took the text and put it on an arc.  I printed it out on a piece of plain paper and put the background piece over top.  I held both up to a light so I could see where the sentiment was going to be and when I got it where I wanted it, I held it in place with a few pieces of the blue painter's tape.  I just lightly pressed the tape down — I didn't want it sticking too much and removing any of the color.  Then I ran both pieces through the printer.
The fox is from Campin' Critters and cut at 2.5″.  I used chalk to give his body some definition and used pop-dots to attach him to the front.  I added Glossy Accents to the lenses in his binoculars.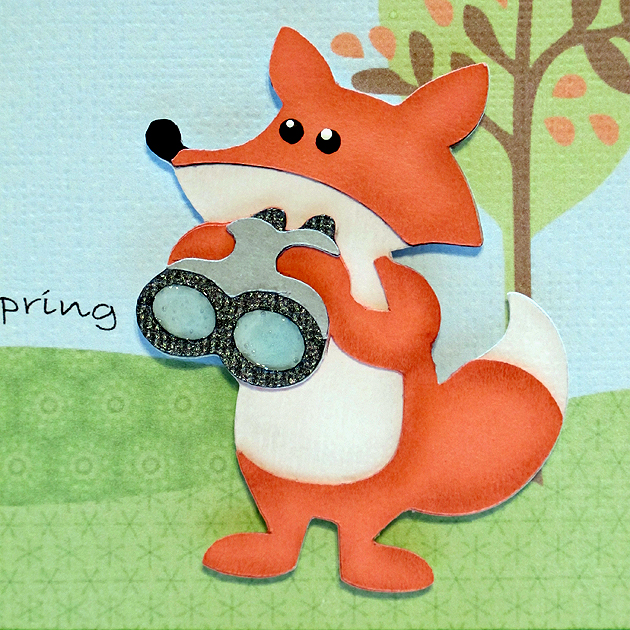 I cut an extra bird and layered it on the front.  For the inside I added another bird and a frog, also from Nursery Tails.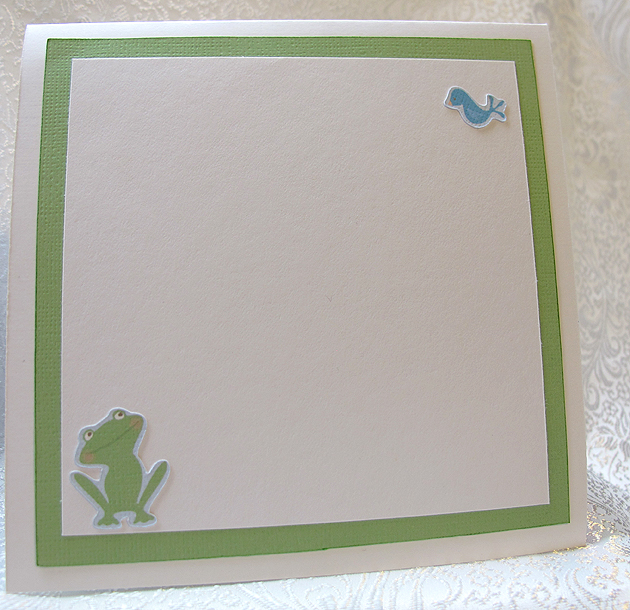 I hope you enjoy my spring card.
Cricut cartridges – Campin' Critters, Imagine Nursery Tails

White cardstock – American Crafts
Chalk
Ranger Glossy Accents