I think my favorite booth at the show this year is Die Cuts With A View.  Their display is absolutely stunning.   In the center of the booth is a runway featuring life-size dresses made from their paper stacks.  There are also other paper dresses scattered throughout the booth, as well as two themed rooms.
I visited the booth each of the four days of the show just to look at those dresses.  They are absolutley amazing.  While talking to various reps over that period, I found out that their designers started creating the dresses last October.  When they received the challenge to do the dresses, the designers got a dress form and worked on them at home.  Some worked individually, while others collaborated on a design.
The staff at DCWV did not see the dresses until about a week before the show, when the designers started bringing them in.  One rep told me they were blown away when they saw them.
I asked how the dresses were transported to CHA and was told that they were wrapped, loaded in a truck standing up, and driven to the show.  Let me share some now.
This is a shot of the runway, which featured three dresses.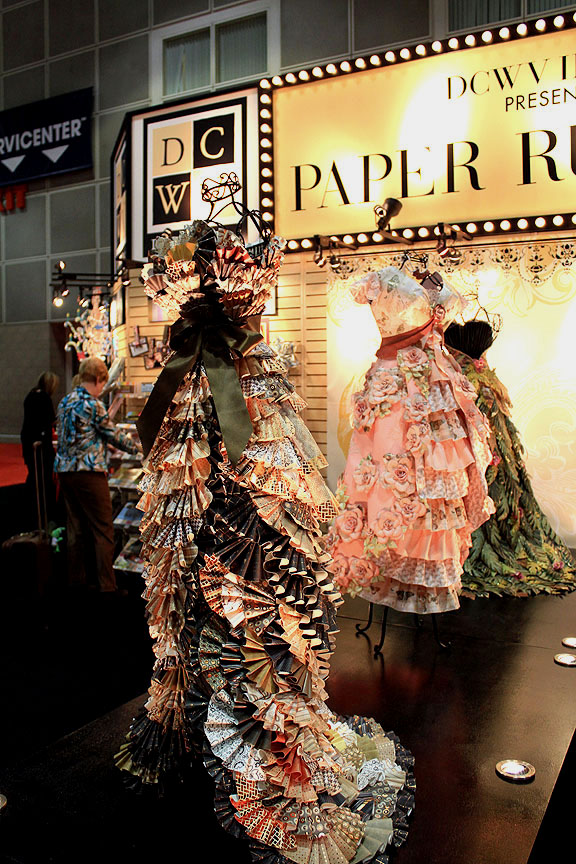 The first dress is made from the Natural Paper Stack.  I was able to peek inside and see that it has a base made from muslin, and the paper is affixed to that.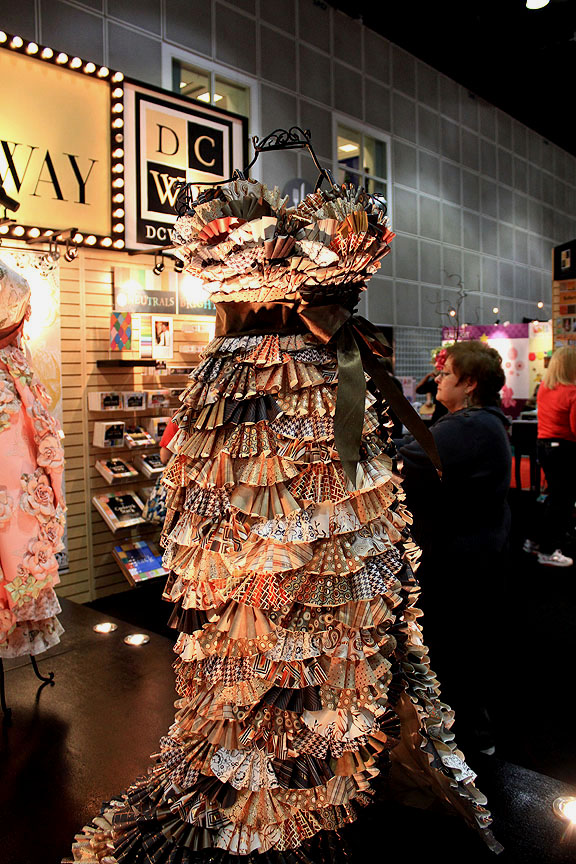 This dress is made from the Mariposa stack.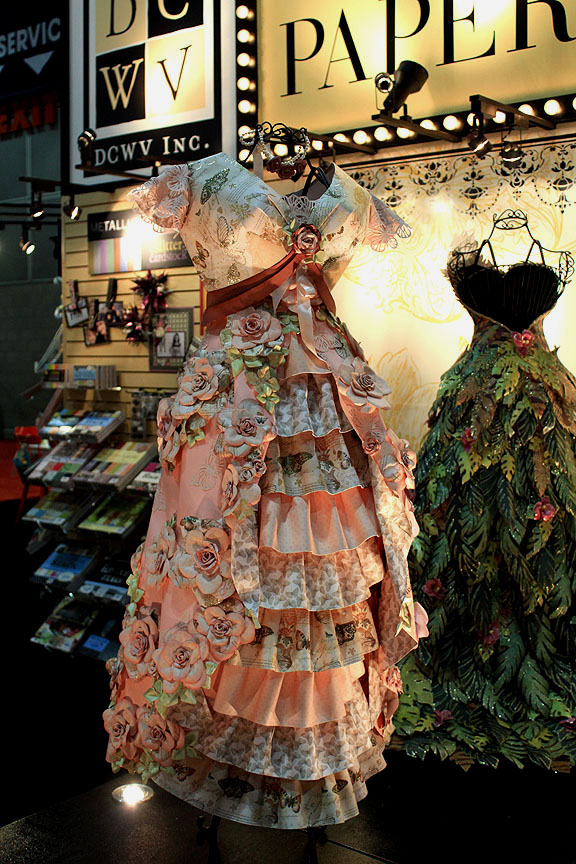 Notice the detail on the back of this dress, especially the buttons and all those gorgeous flowers.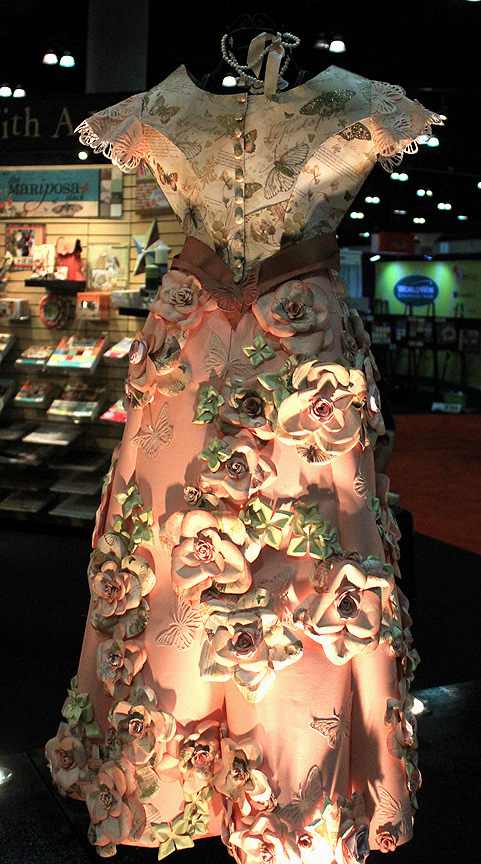 The third dress is made from the Gone Wild stack, which I believe is exclusive to Michaels.  The front of this dress is made with strips of paper that are woven together.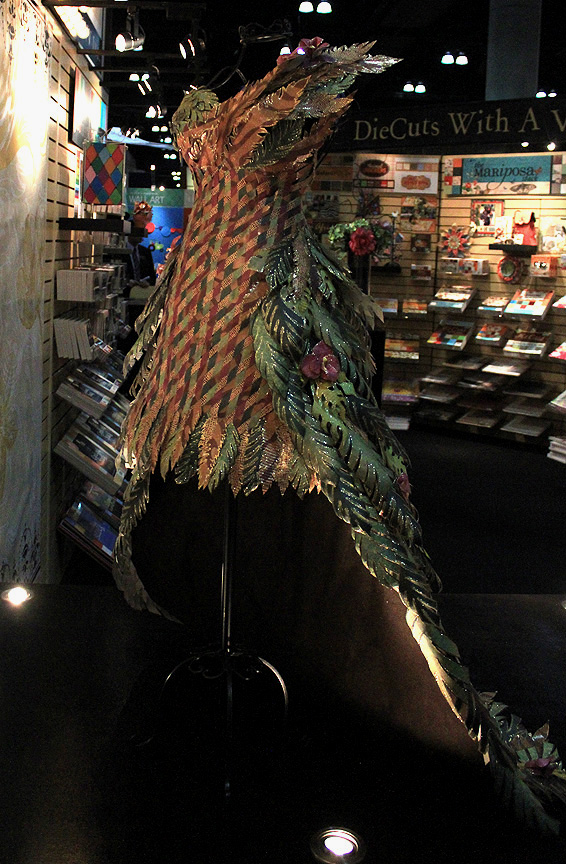 The back features a train made of paper leaves and flowers.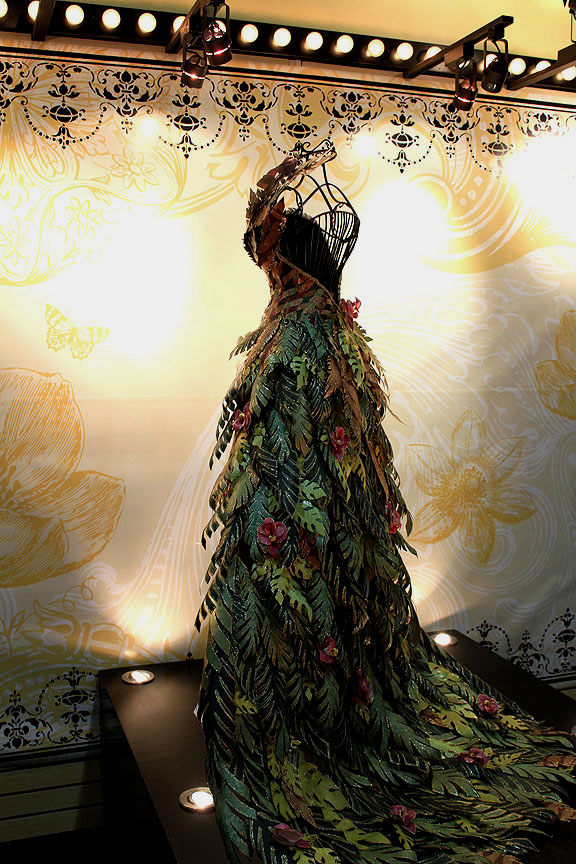 This dress is made from the Immortal Love Paper Stack.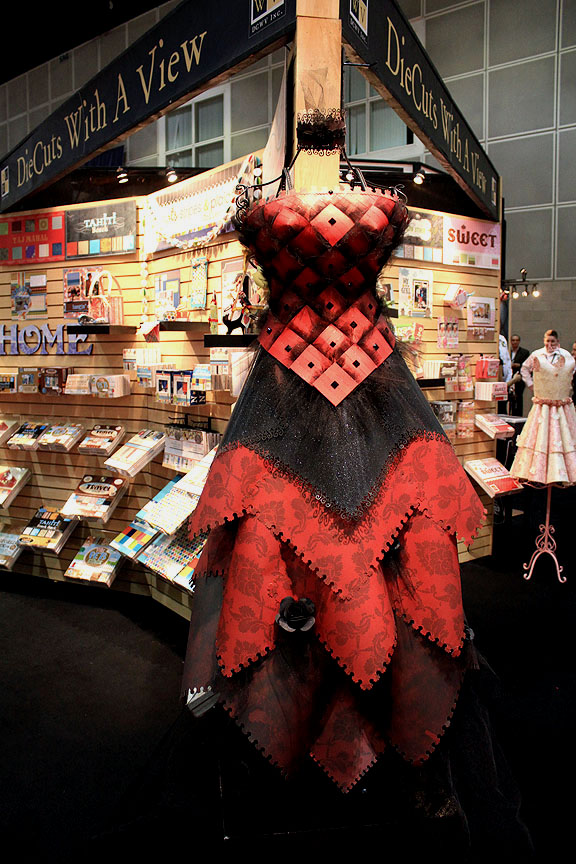 This is from the Shimmer Paper Stack.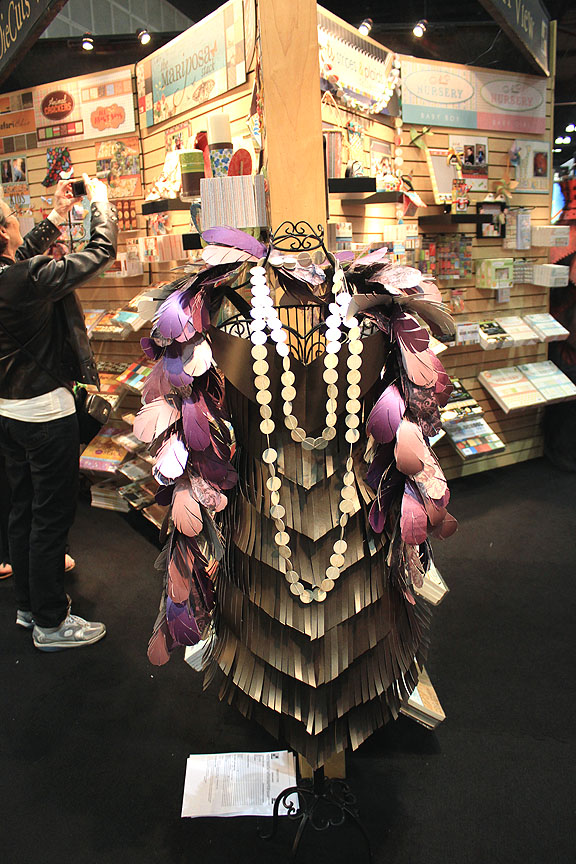 I'm not sure which paper this dress is from, but I think it is the Luxury stack.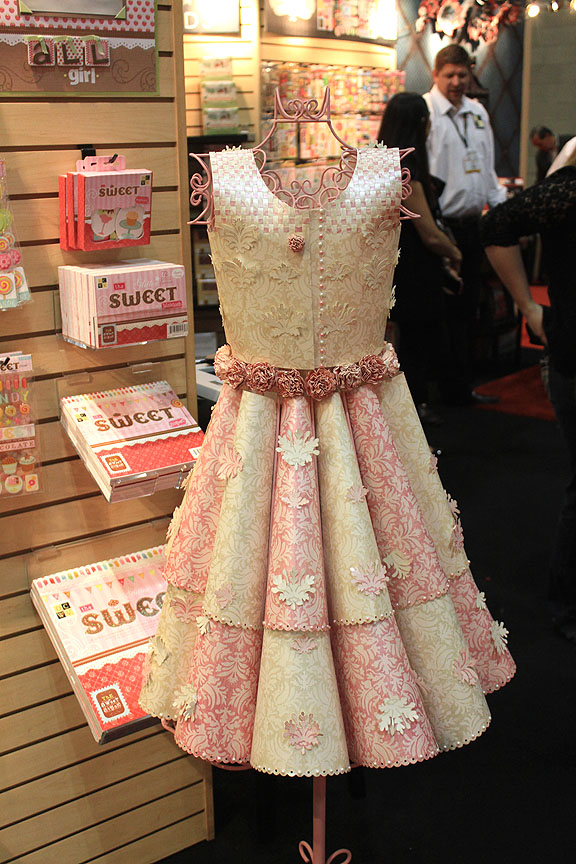 From the Ciao Bella collection.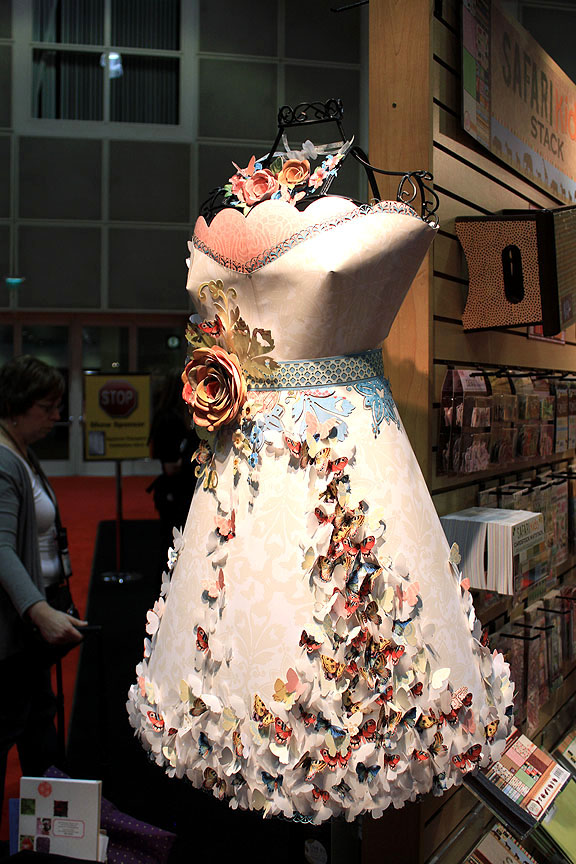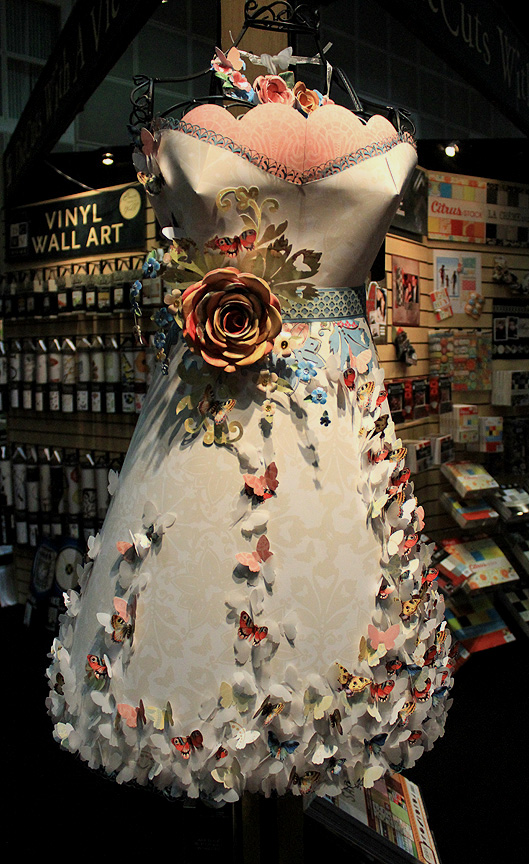 And here is the last dress, made from the Black Currant stack.