For several years I have wanted to participate in the Stocking Stuffer Swap on the Cricut Circle Message Board.  Since this time of the year is usually the busiest for my embroidery business, I have never signed up.  This year I decided I was going to give it a shot and I'm so glad I did.  I had a wonderful time shopping and making gifts for my secret partner.  I will post those later.  Right now I want to show you what my wonderful partner sent me.
My partner for this swap was IrishDancer (her message board name).  It was a secret swap, so I didn't find out her identity until it was time to open the boxes.  She was so very generous and I love everything she sent.
She sent me all kinds of goodies from Crate Paper's All Bundled Up collection and from October Afternoon's Silent Night collection.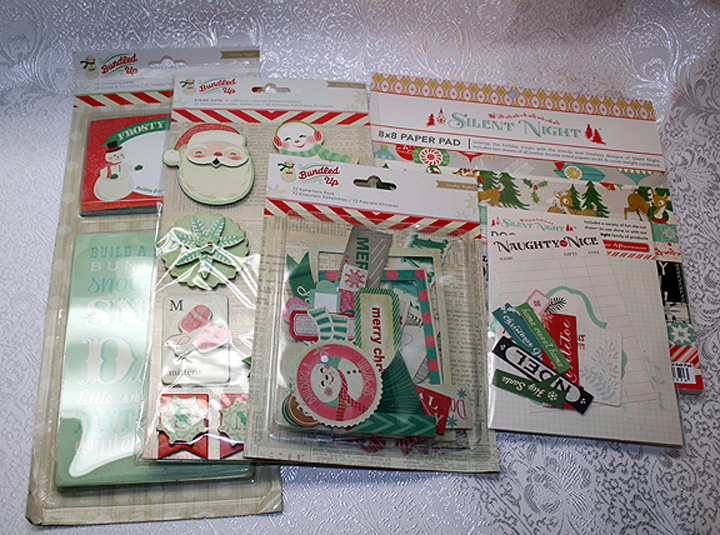 I love the flag/pennant paper punch.  I got some Memento ink in a pretty pink and blue, a glue pen, some Tim Holtz Distress Glitter in pink and blue (so pretty) and a box of Hero Arts tags.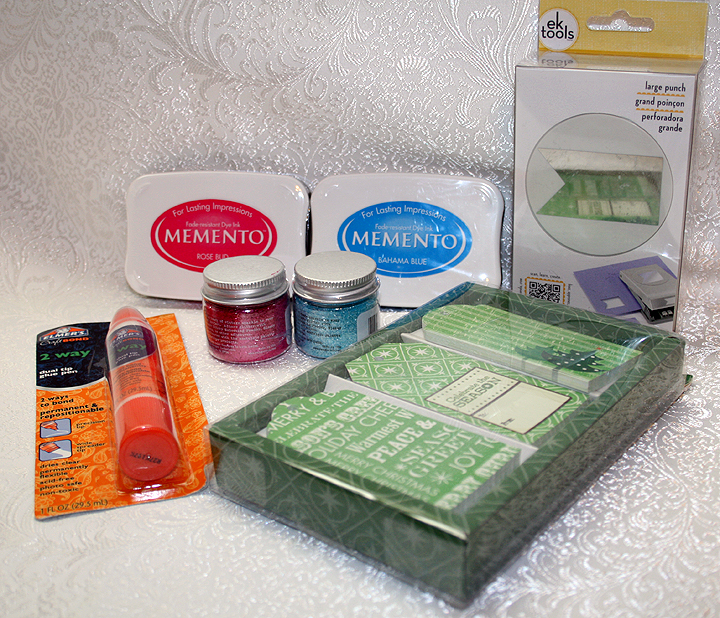 You could send your partner a stocking or a Santa hat.  IrishDancer sent me a Santa hat that is so sparkly and pretty.  I received a Spellbinders snowflake die, a banner paper pad, a mini notebook that is covered in beautiful fabric, a candy cane pen, some yummy Ghiradelli dark chocolate, and a Jo-Ann's gift card.  Thank you so much, IrishDancer. You really spoiled me!