This is the quilt shop I made for a swap I participated in way back in August of 2014.  I altered a paper mache house from Hobby Lobby.  The porch and window I added in the front was made using a tutorial from Laura Denison Designs — I altered one of her Maple Street Shoppes (the Tea Shoppe) to fit my little house.
All the paper I used to cover it is from Graphic 45's Secret Garden collection.  I used several doll house miniatures to add realism and I even added a little needle-felted robin on the roof.  I found the robin on etsy and he came all the way from Russia.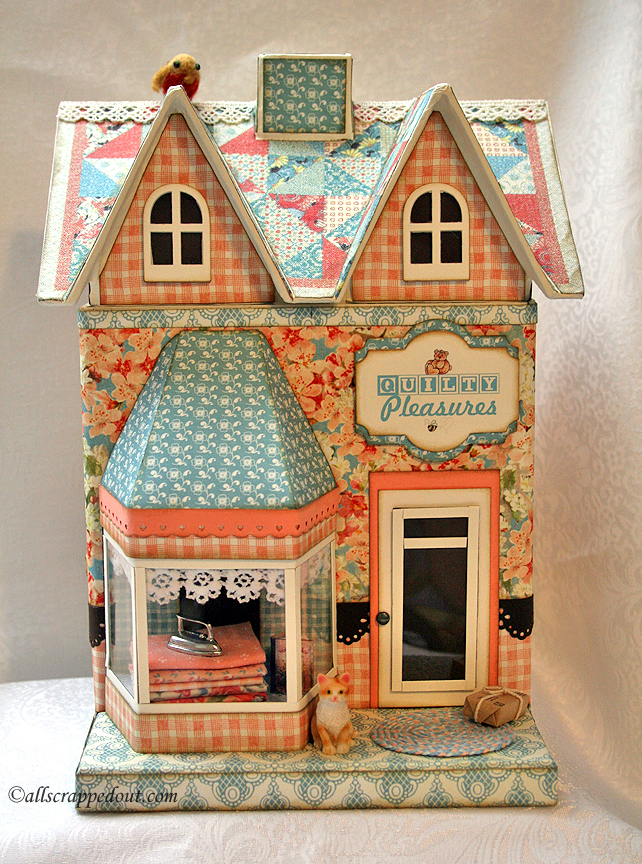 The sign is computer generated and mounted on a Spellbinders Label shape, but I don't recall which one I used.  I named my shop Quilty Pleasures.  You can see some of the miniatures I used — the cat and package by the front door and the iron in the window. There is also a miniature quilt book in the window that I found on etsy — it even opens. In the next photo you can see the book a little better.  I made the bolts of fabric using fabric from my stash.
I used two different Martha Stewart border punches for trim on the shop.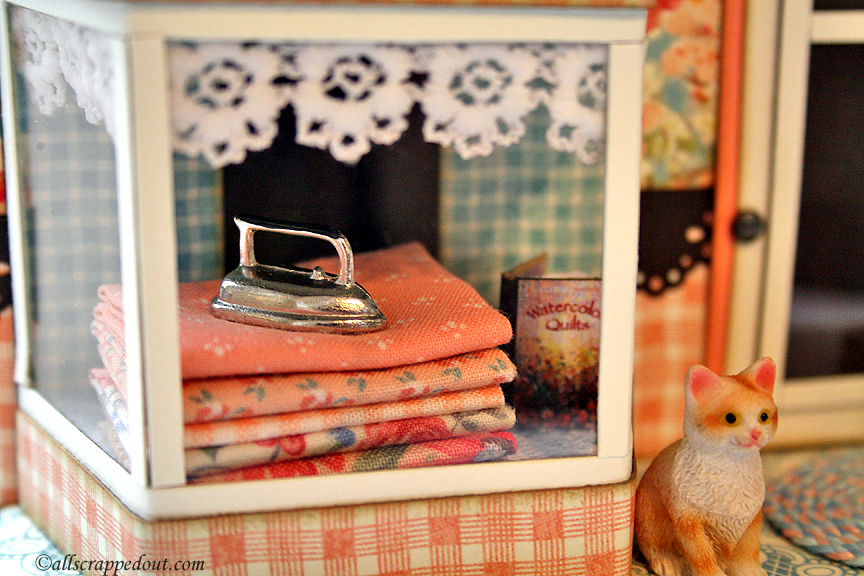 I handmade the rug that is on the front porch – a tedious and time consuming undertaking.  I used strands of embroidery floss that I braided together.  Once I had a long strand I started forming it into the shape of the rug.  I cut an oval from cardstock and glued on the back of the rug.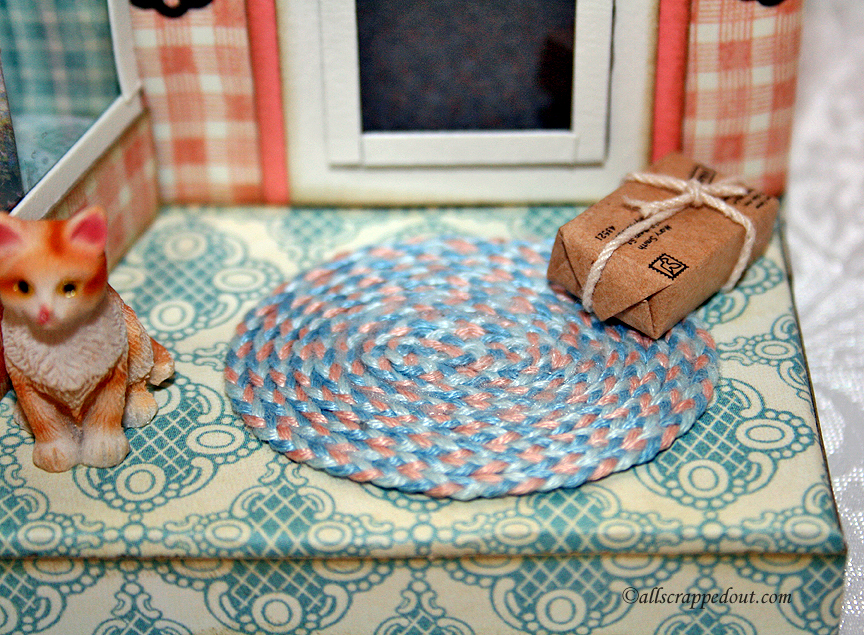 The next three pictures will be of the windows on the sides and the back of the shop.  I printed some cute bear quilting clipart I found on the internet and put them behind windows that I cut out with my Zing using a svg file.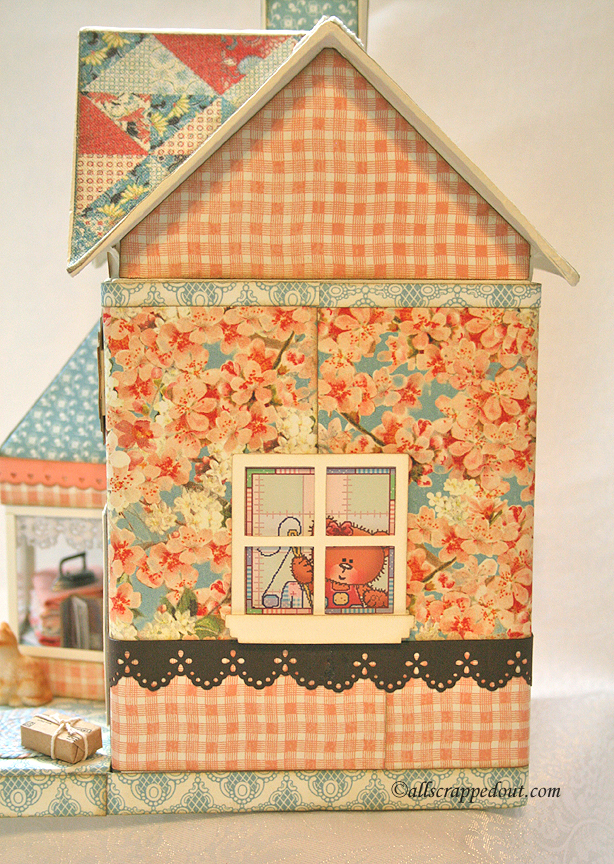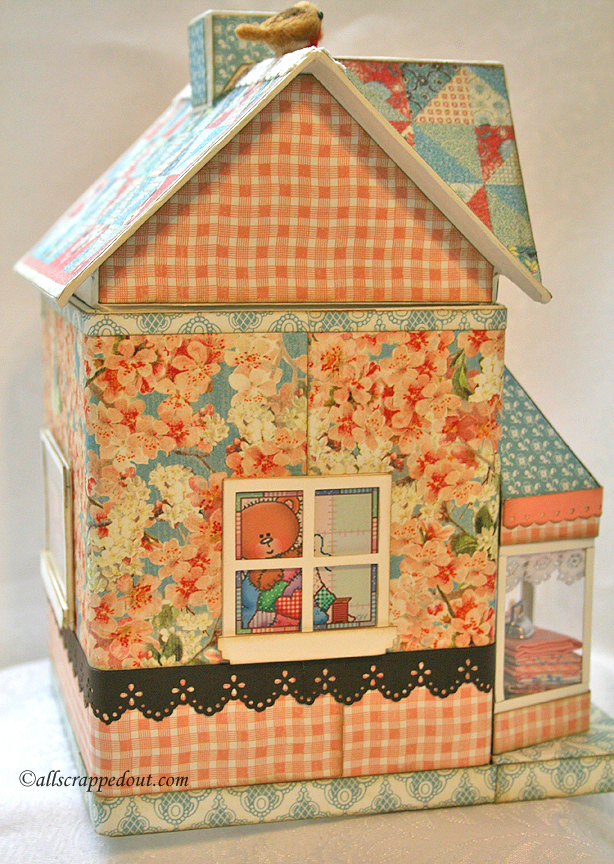 The roof is made from a piece of fabric that I printed a quilt design on using my Brother garment printer.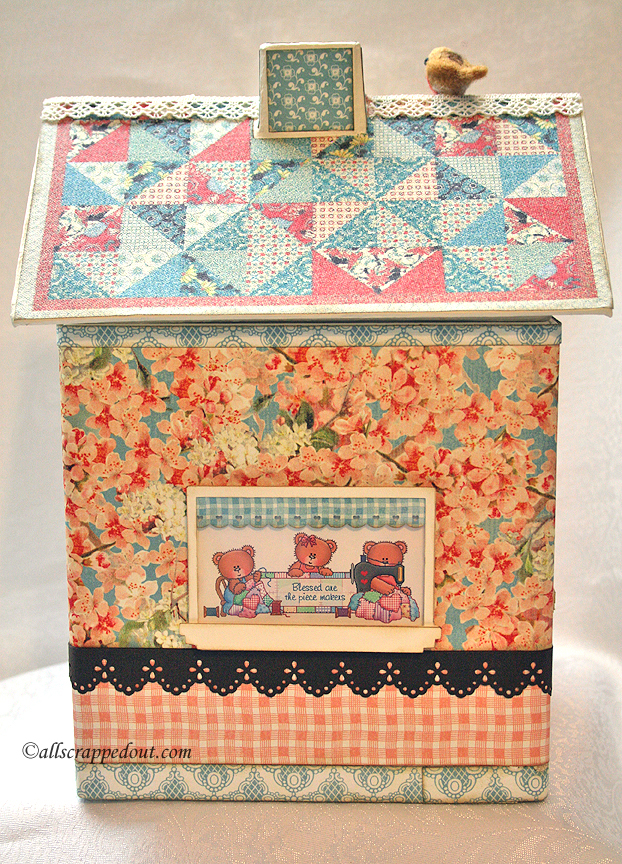 The roof lifts off and I covered the inside of the house with paper – a mini album fits inside.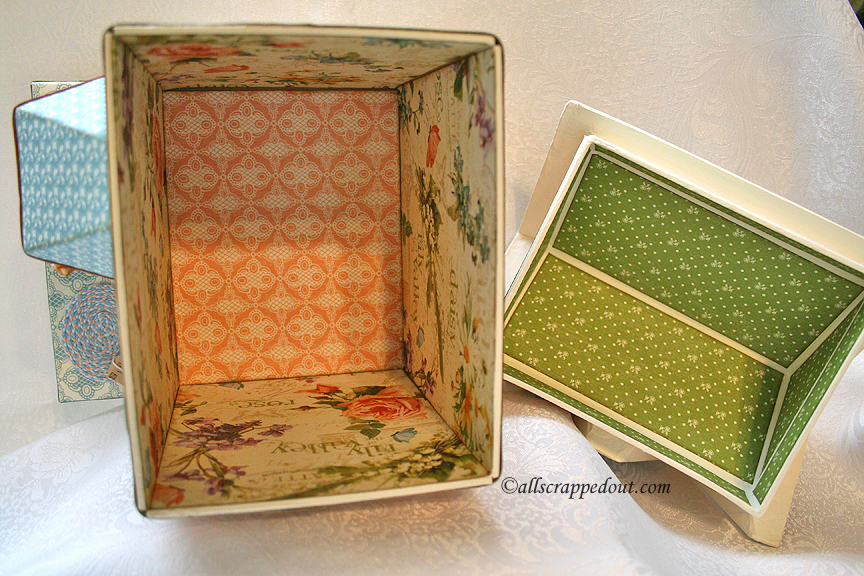 This was such a fun project and I love how the Secret Garden collection looks on the quilt shop.  I ended up making two mini albums, which I will post separately.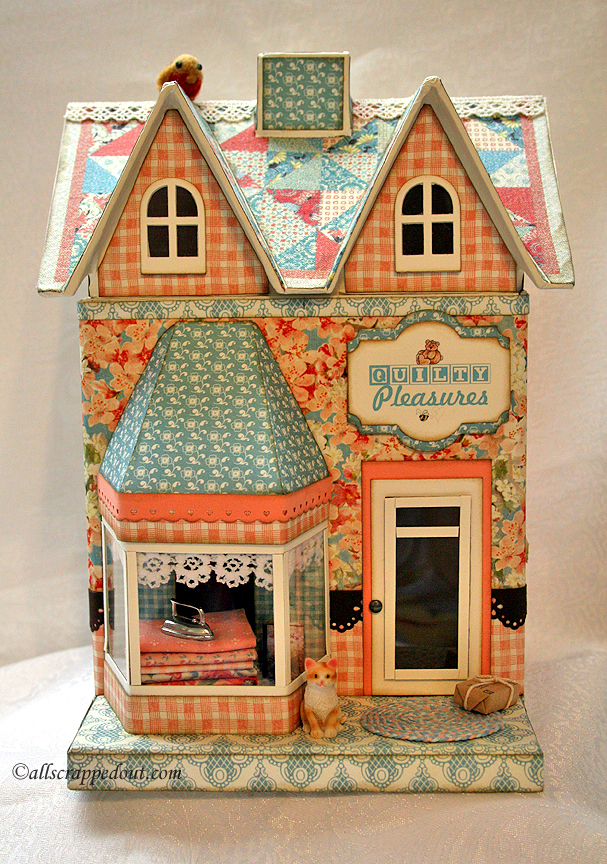 Paper mache house from Hobby Lobby
Graphic 45 Secret Garden collection
Laura Denison Designs Tea Shoppe pattern
Martha Stewart border punches
Spellbinders label die
Assorted purchased miniatures
Handmade braided rug
Scrap lace and fabric from my stash