On July 11, 2013, Anna Griffin unveiled her new Cuttlebug Die Sets on HSN.  She introduced the Flowers Die Set and the Flourish Die Set, with each set containing three dies.  Of course, I had to purchase them — I bought them early because I figured they would sell out, which they did.
I received my package yesterday and was anxious to try the dies.  Before I had a chance to use them, I read on the Cricut Circle message board that some were having issues with the dies — some dies weren't cutting all the way through and others couldn't get the suggested plates and dies through the machine.  After reading that, I had to give them a try.
I found that the suggested sandwich for the plates and dies that comes in the instructions didn't work too well for me.  I was able to cut two dies with the suggested configuration.  For the others, I couldn't get the plates into the machine. For those dies, I found that the following sandwich worked for me for cutting:
A Plate
C Plate
Die, flat side down
Paper
B Plate
I was able to emboss using the sandwich in the instructions.  The cardstock I used was the Recollections brand from Michaels.
And here are pics of my dies cuts — I wish I could have gotten the embossing to show up better.  First the Flowers Cuttlebug Die Set: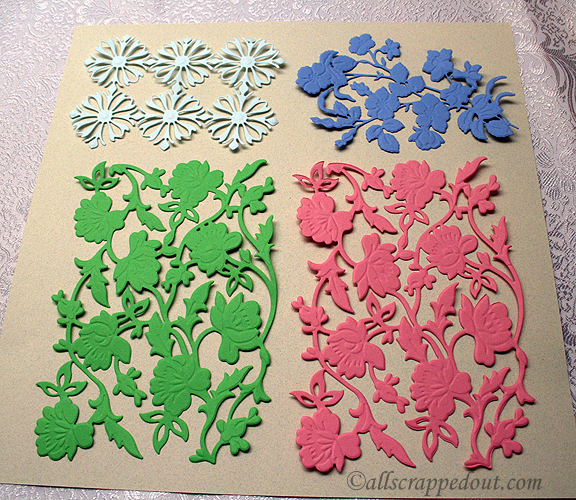 And here is the Flourish Cuttlebug Set: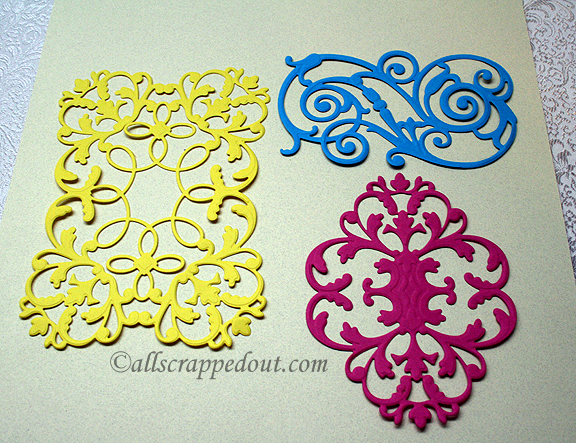 The dies cuts are beautiful and I look forward to creating with them.