When I first moved here, I was worried about being able to find any craft supplies as we do not have any stores like Michaels or Joann's.  We have DIY areas – mostly for beading and jewelry making supplies which is big here.  As we continue to venture out into new places in town, I have been able to find some pretty cool items – especially rubber stamps and Asian style papers.
We went to the "mall" on Easter Sunday to see the Alice in Wonderland movie and as we wandered through the stores, my husband spotted a rubber stamp store and tried to convince me to head the other way.  Figuring out what was going on, I made my way around the corner and spotted it!  Sadly, stamps here are more expensive than in the States (along with many other supplies – especially from USA companies).  I've decided to collect unique stamps and supplies while I am living here as they are so different than much of what is available in the States.
Here are a couple photos of my latest purchases here.  I finally got a multi pack of the colored mini stamp pads for shading, but they are certainly much more expensive (nearly $30 for the set).  To give an example of how expensive things can be compared to the US, even with the bulk discount they give here – all this totaled nearly $200 US.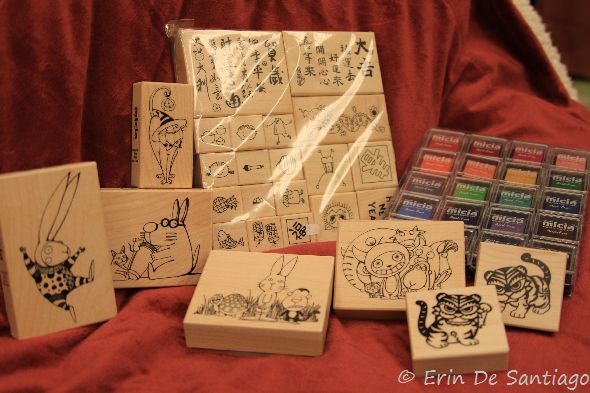 The multi stamp set was over $100 normally and on sale for slightly less.  Normally I would've probably passed right by this, but there were some adorable Chinese New Year cards made up with these.  I need to have my husband take the word ones into work and have them translated so we know what we are stamping now! 🙂
You can see the heads and bodies are separate so there are some fun things you can do with these stamps.  Much of the designs I saw appeared embossed and the individual small stamps glued onto the cards!  I would've taken photos, but no cameras are allowed in the malls here and they are quick to stop you if you try to take photos.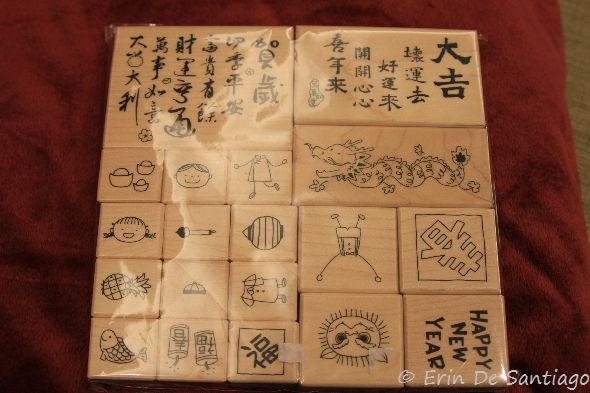 The last picture is three of my favorite ones I got.  The facial expressions and designs on these guys are hilarious – I cannot wait to start making some cards with them!  I have signed up for the Suzanne Dean Copic class and hope to start working on that soon!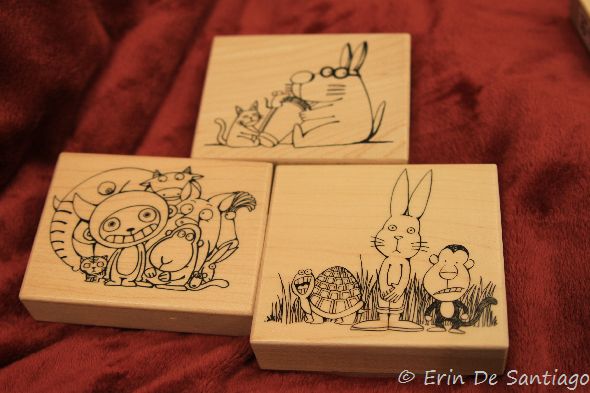 -Posted by: Erin