This is a quick card I did for a weekend challenge on the Cricut Circle message board.  Di challenged us to create a project using several tones of the same color.
I decided to go the easy route and went to my Imagine library for my papers, since it would have taken me hours to dig through my paper collection trying to decide what I wanted to use.  I used the Hey Diddle Diddle cartridge and printed out several different pink prints.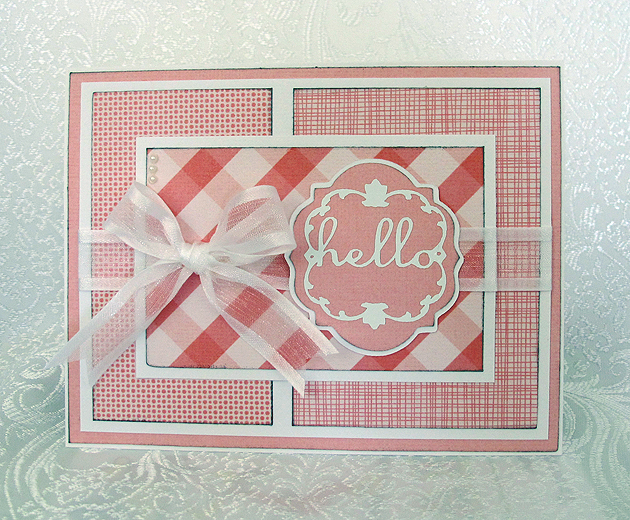 The sentiment was cut from the Lacy Labels Lite cartridge at 2″.  The white letters at that size are very intricate, so I cut that layer from white vinyl.  I like using vinyl for intricate cuts because it is like making a sticker – I don't have to apply any glue to the cut.  At that small a size, I would smear glue all over.  I do take a little stickiness off the transfer tape by sticking it a couple of times to a piece of cloth before applying it to the vinyl.  That way it doesn't stick too tightly to my paper piece when I apply the vinyl.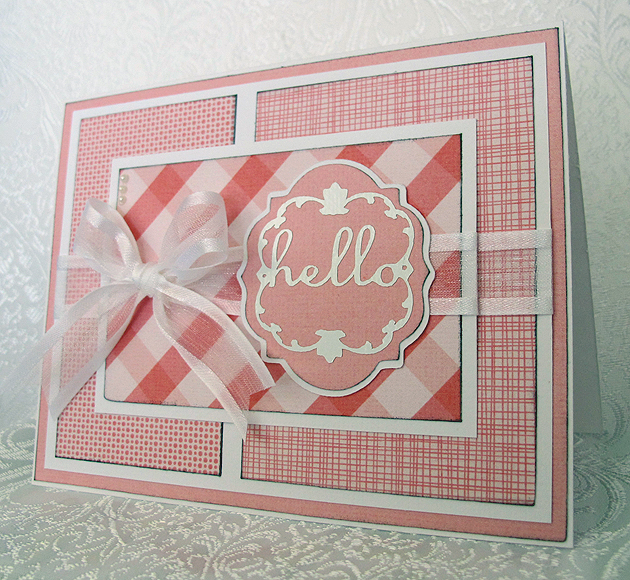 I added some ribbon to two of the layers and then a bow to the top layer.  I also put three small pearls in the upper left corner.
The inside is another piece of the pink print paper with a white piece on top for writing.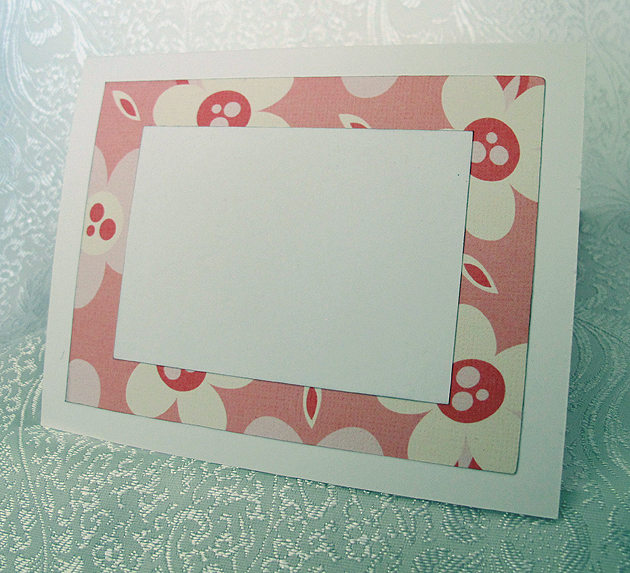 Cricut cartridges used:  Hey Diddle Diddle Imagine and Lacy Labels lite

American Craft cardstock
White vinyl
Pearls
Ribbon