I made this whimsical card for the weekend challenge on the Cricut Circle Message Board.  The challenge is to make a project using a sun.
The card measures 6″ x 6″ and the background is printed from a graphic I purchased when I was a member of the PC Hug Club.   Unfortunately, that site no longer exists — I wish it did because they had some really cute clipart.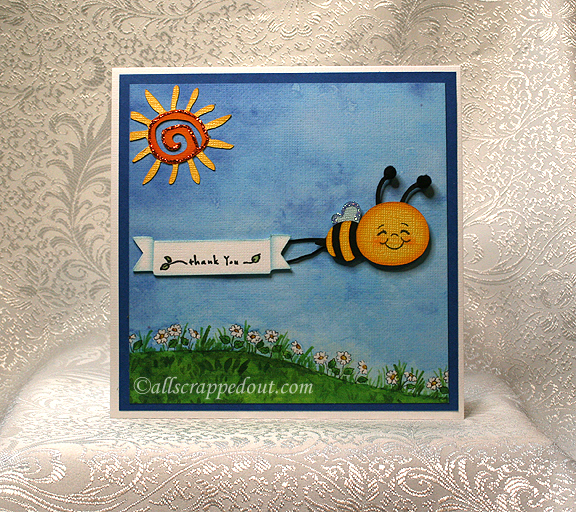 The sun is cut from Gypsy Wanderings at 2″ and embellished with some Stickles.   The bee is from Creative Critters 2 and it is cut at 1.75″.  I trimmed the hearts off the ends of the antennae and added pompoms.   I added some Stickles around the edge of the wing.  The bee's face is a Peachy Keen stamp.   I inked and chalked the face.
The banner is cut from New Arrival (it is the banner with the plane) and it is cut at 1.5″.  I inked the banner and added a stamped sentiment from one of the many Studio G $1 stamps that are in my collection.   I used DMC Memory Thread for the banner's tow ropes.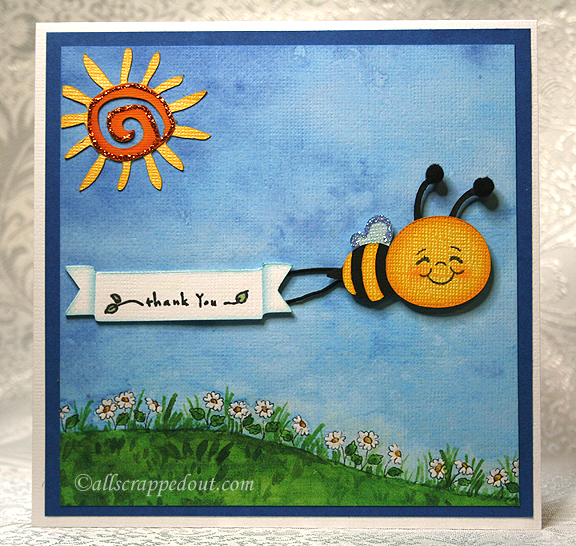 For the inside of the card, I used another graphic from my clipart collection.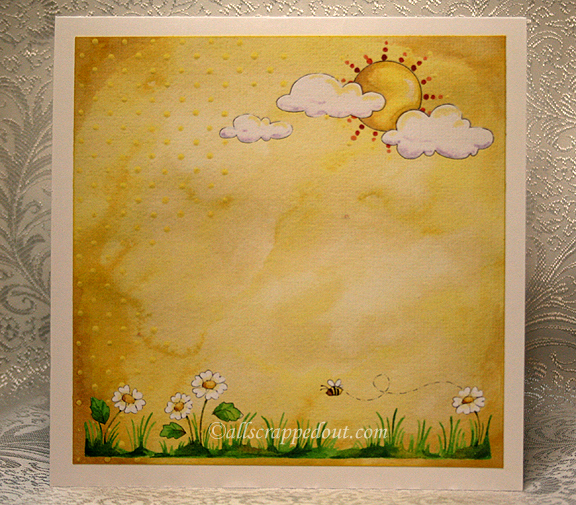 Cricut cartridges:  Create a Critter 2, Gypsy Wanderings, New Arrival

Provo Craft clipart
American Craft cardstock
DMC Memory Thread
Stickles
Ink, chalk
Peachy Keen stamp
Studio G stamp
Pompoms