This week I was able to make a card to enter into two challenges.  The first is over at Bitten by the Bug 2 for their Elephantly Speaking challenge. The requirement is to use an elephant from any Cricut cartridge — we can chose any theme we want.
The second challenge is at Cooking With Cricut, and this week it's pretty special because they are celebrating their 100th challenge.  They are doing a surprise thank you for their leader, Melin, and ask that you submit a thank you card to enter the challenge.
My card is approximately 4″ x 9″, made to fit inside a #10 envelope.  All the paper and images for this card were printed and cut on the Imagine, using the Hey Diddle Diddle cartridge.  The only piece I did not cut on the Imagine is the scalloped border across the top, which I cut on my Expression.  I laid that piece out in Design Studio, welding together three scalloped pieces from Accent Essentials to form the border.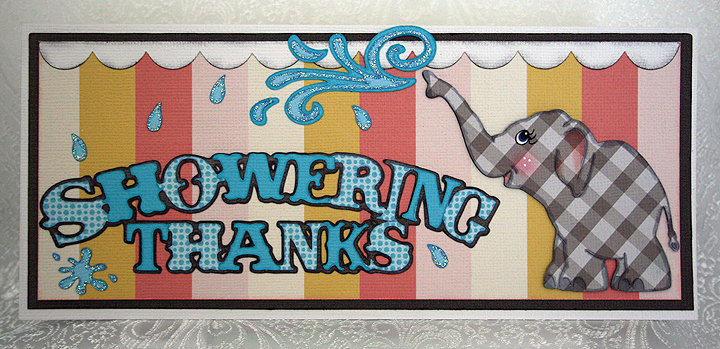 My card features an elephant from Everyday Paper Dolls cartridge.  I colored all the detail on my elephant with Copics. The eye is actually printed and then I hand cut it out.  I got the free file for the eyes from My Scrap Chick and was able to resize it small enough to fit.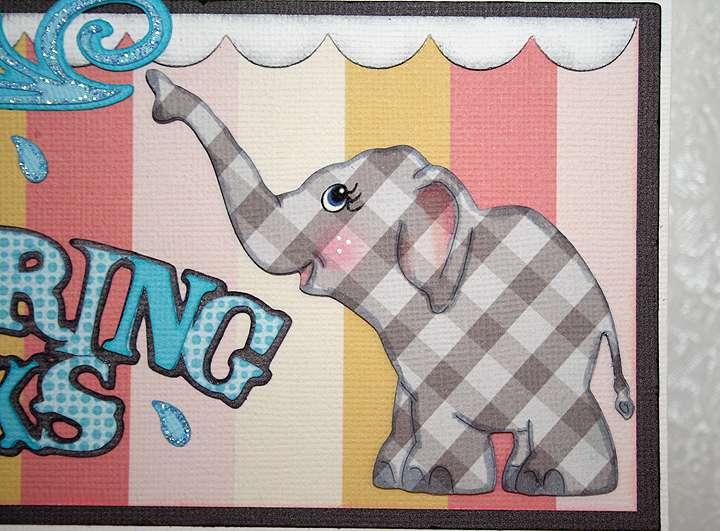 The title is what lead to the inspiration for this card.  I found it on the Everyday Pop-Up cartridge and when I saw it, I thought of an elephant spraying water.  The style of the lettering reminded me of a circus-type font, so I thought it went well with my little pachyderm.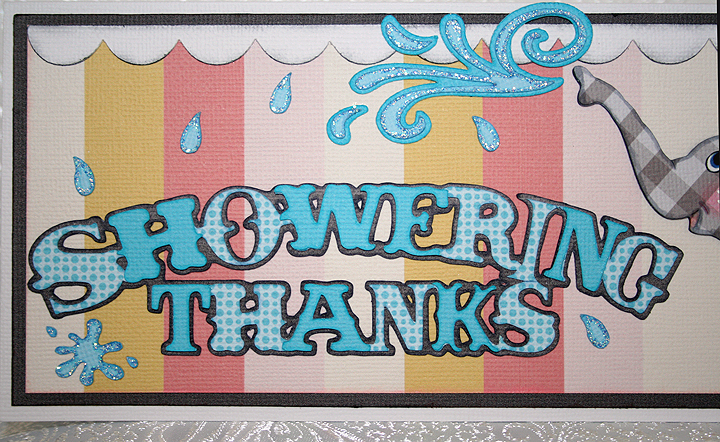 The spray of water is from the Cake Basics cartridge and the individual drops of water and the water splat are from Everyday Paper Dolls.  I added some Stickles to the water.  I kept the inside of the card simple, using some more water for accents.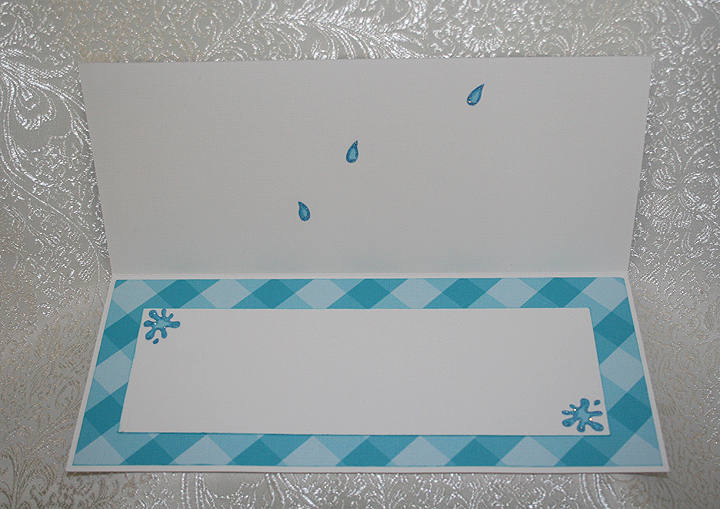 Cricut cartridges:  Accent Essentials, Cake Basics, Everyday Paper Dolls, Everyday Pop-Up
Cricut Imagine:  Hey Diddle Diddle
Copics
Stickles