Today we saw some really neat products — and we got to see Vanna White.  Vanna was in Lion Brands Yarn's booth for a fashion show. It was standing room only, but we had a pretty good spot to watch.  After the show ended, several people went up to have their picture taken with Vanna.  There was a large group of men and women from Michaels (all wearing red shirts) posing for pictures.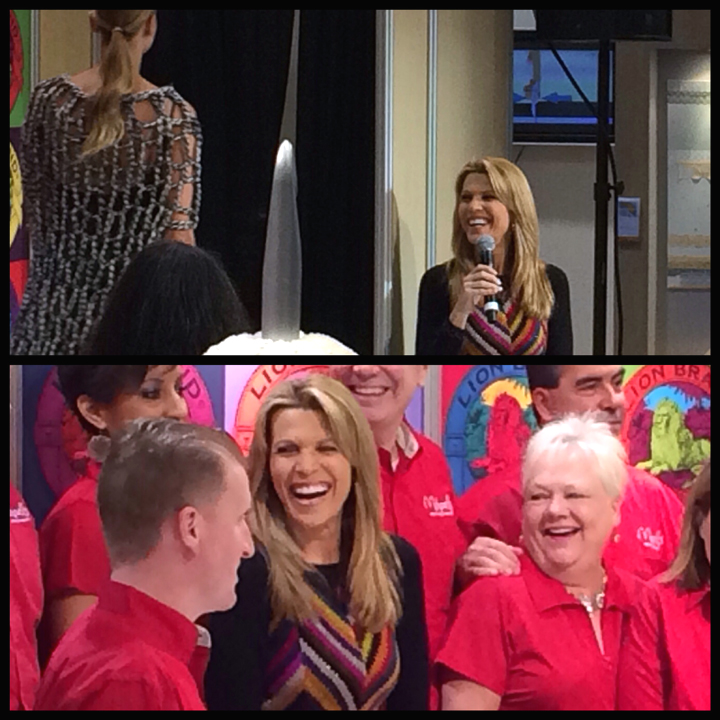 After the crowd started thinning out, Erin was able to take some pics of the displays around the stage.  They were very impressive — all made from yarn.   The display was titled, "The 7 Wonders of the Yarn World" and featured 7 yarn sculptures.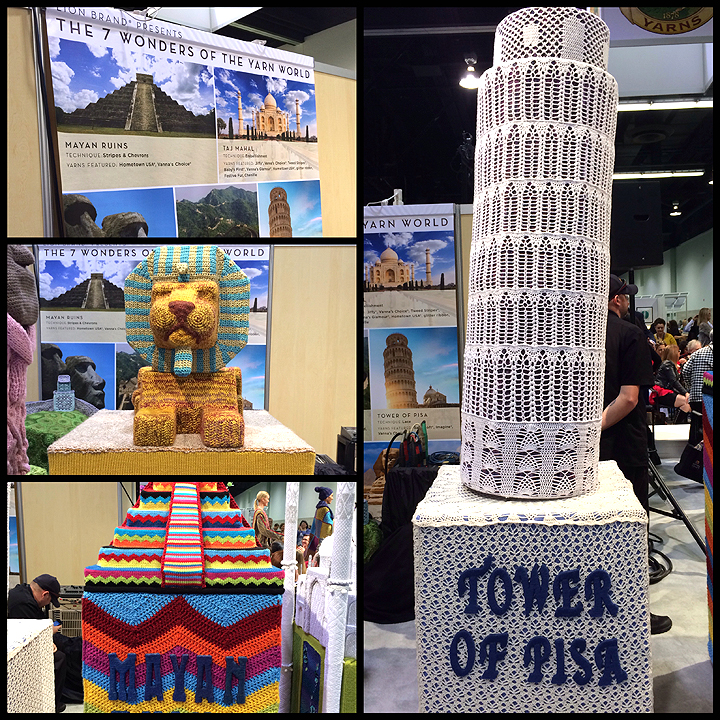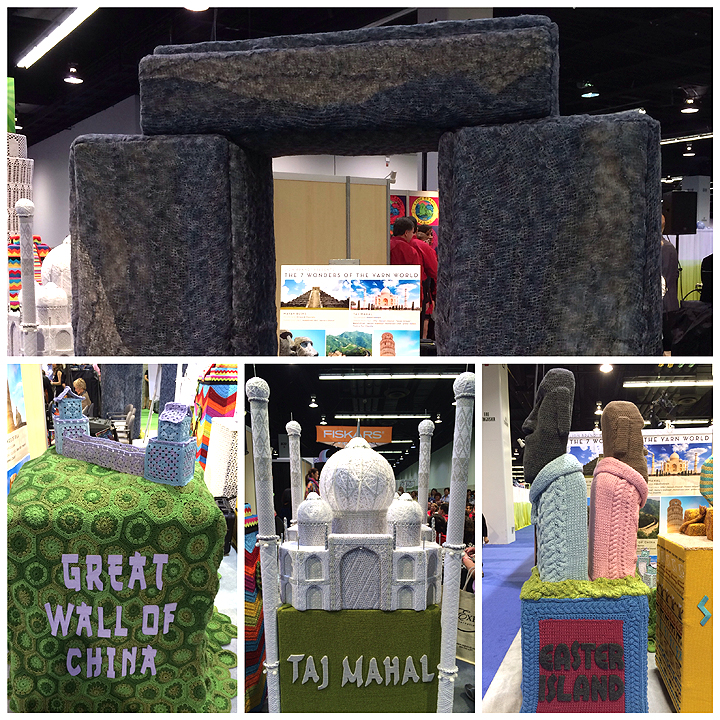 Soon after we left Lions booth, I spotted a banner for a 3D printer and we headed right there.  It was Klic-N-Kut's booth and they were doing a demo on the printer.  We watched as it made a mini goblet.  Both Erin and I (and lots of other people) were fascinated by the printer.  The printer is $1300.  You have to have a software program that enables you to draw 3D objects, then you bring that file into the printer's software program and from there it prints out the object.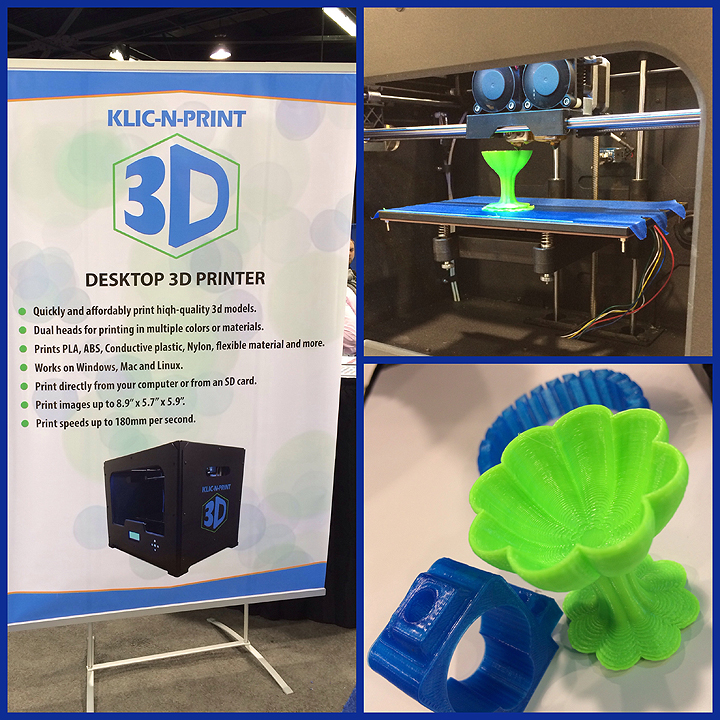 We visited Bo Bunny's booth again because I wanted to look at the two buildings that Laura Denison (of Following the Paper Trail) created.  Erin took more pictures and this time got some pics of the back of the Winter Fairy House.  It opens up and has space to hold a mini album.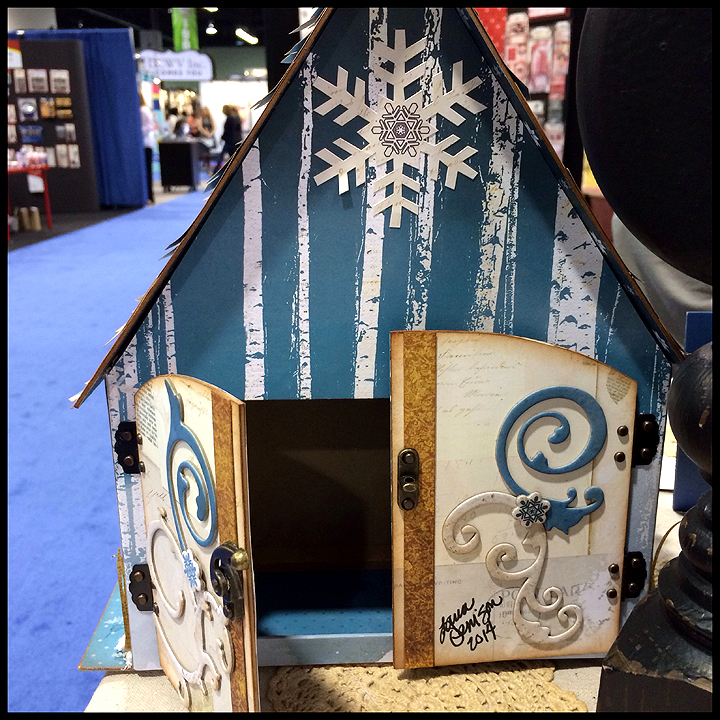 And here is another pictured of Laura's Pet Shoppe.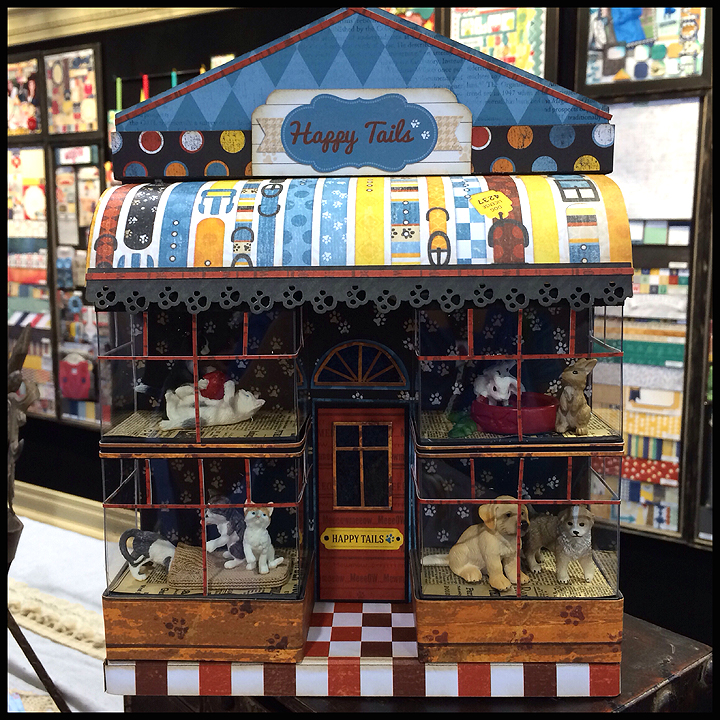 There is plenty of bling on the other half of the showroom floor, too.  We found 3 more blinged out projects in glass cases along the front walkway.  They are all eye catching, but the Kitchen Aid mixer covered in rhinestones is really a knock out.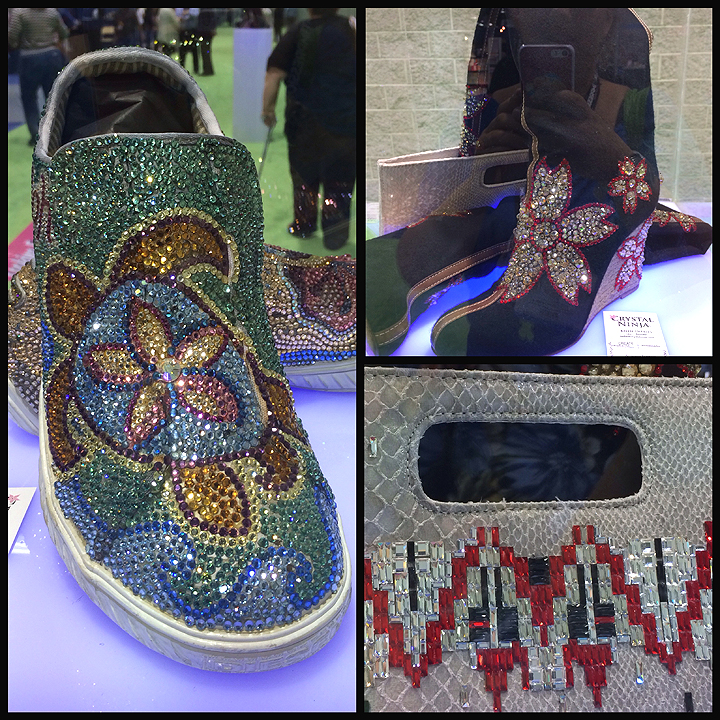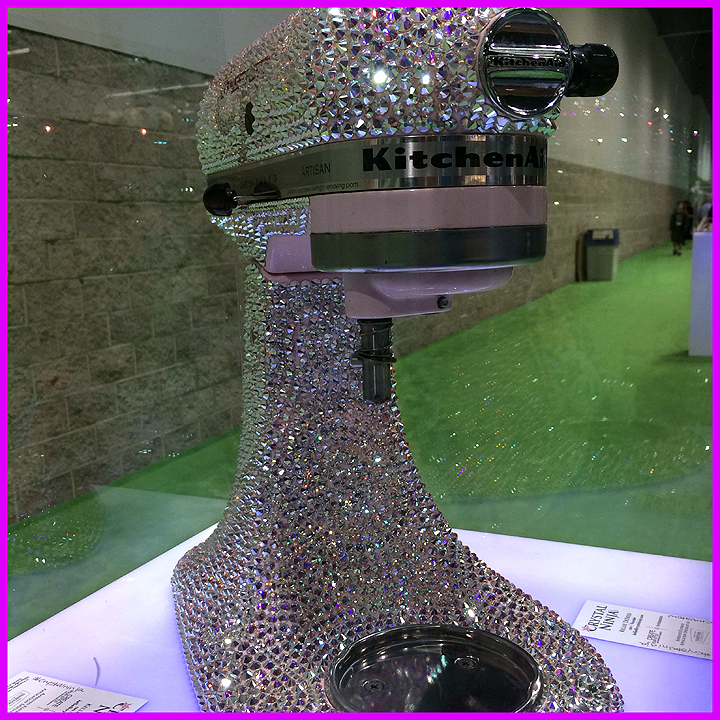 We spent a little time in the We R Memory Keepers booth.  We watched a demonstration of the Lifestyle Crafts Letterpress.  When the man finished with the demo, he showed us a prototype of a new die cutting/embossing machine.  It reminded me a little of my Cuttlebug, but it has a lot of different features.  One is a button that you turn and it raises or lowers the bed.  You need only one set of plates — no more sandwiches.  It also has an optional motor that slips over where the handle attaches — so you can have a motorized version, when you want it.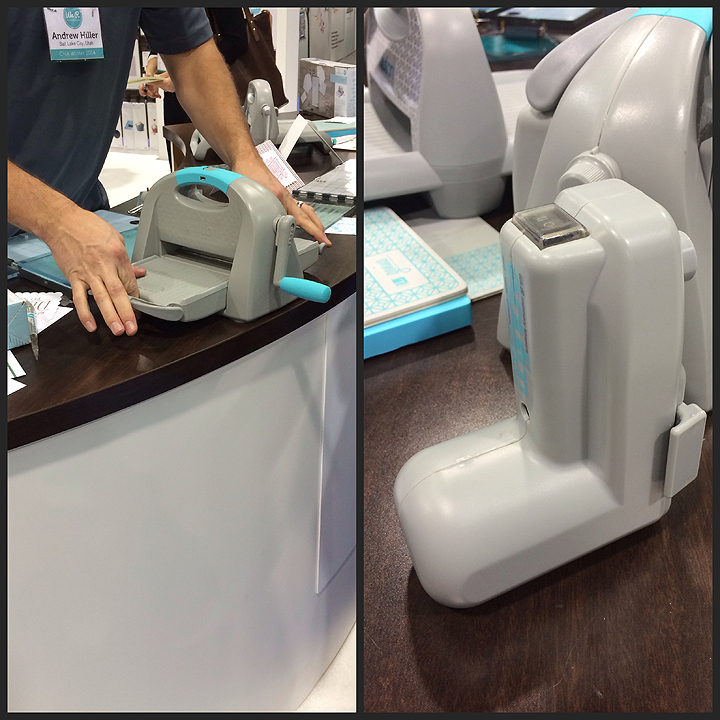 Once again it is getting late, so I am just going to add the rest of the pictures with short captions.
We got to see the new Brother ScanNCut.  It was impressive to watch — the demonstrator stamped an image and cut it out.  Erin came up with a very good point.  So many stamp companies are now selling dies to coordinate with some of their stamps so you don't have to fussy cut around the images.  Why not take the money you would invest in dies and buy this machine?  That way you don't have to store the dies and you will be able to cut around any stamped image.  As you can see, it cuts around the fine details.