This is a Halloween card I made for a couple of challenges.  The first one is Cooking With Cricut, and their challenge is to make a project using a pumpkin and circles or dots.  The second one is Fantabulous Cricut Challenge Blog, and their challenge is to make a Halloween project using the colors black and orange.
My card fits in a #10 business envelope — it's approximately 9″ x 4″. The pattern paper is from a DCWV stack from a year or so ago.  I laid the design out in Cricut Craft Room and used my Expression to cut everything.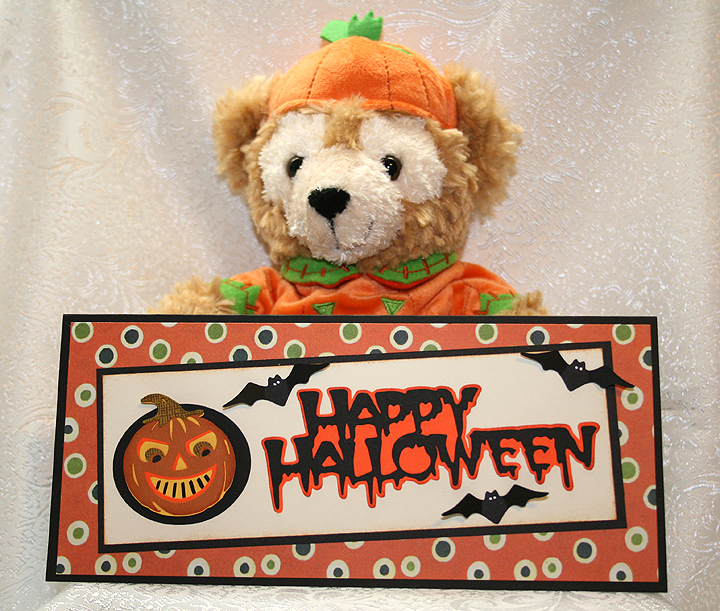 I used the Happy Hauntings cartridge for the sentiment and cut it at 1.75″.   The pumpkin is from Autumn Celebrations, cut at 2″.  The bats are from Holiday Cakes and were cut on shadow feature at 1″.  I bent their wings up and glued down just the bodies.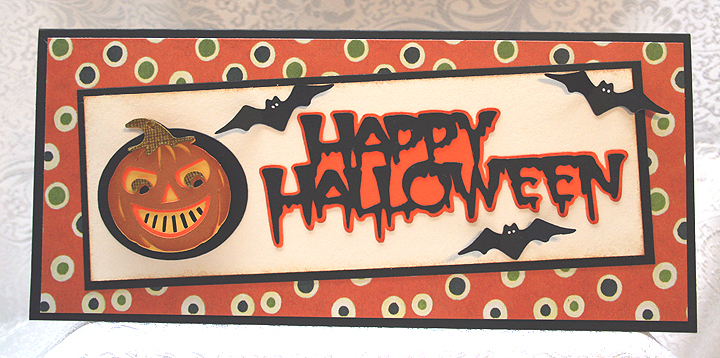 And here is the inside of the card.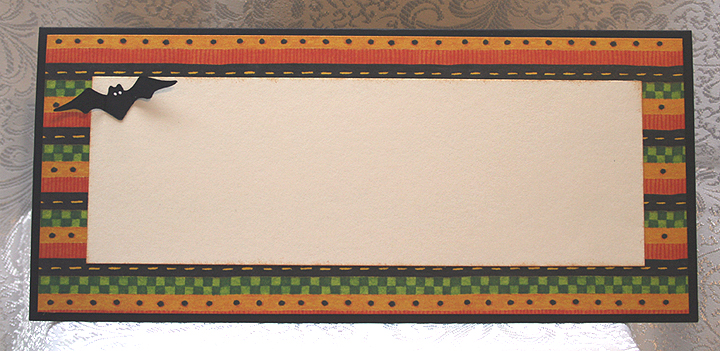 The little bear posing with my card is my newest Disney Duffy Bear, the Halloween 2012 bear.  He is so cute with his little treat bag that is shaped like a Duffy bear.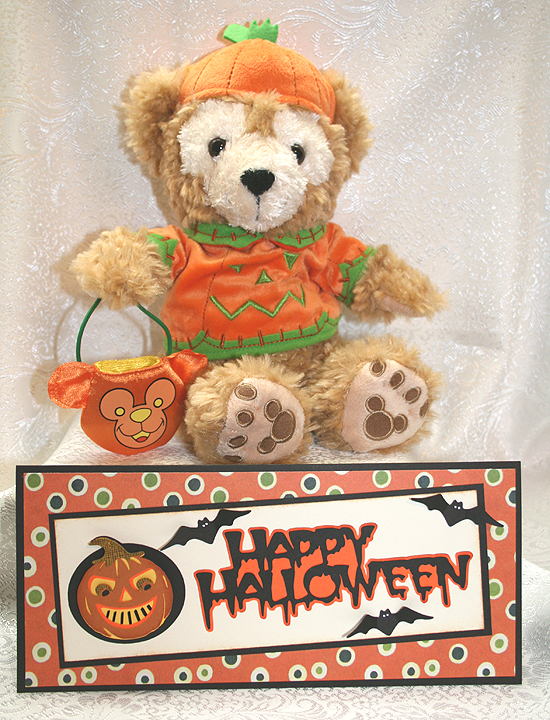 Cricut Craft Room
Cricut cartridges:  Autumn Celebrations, Happy Hauntings, Holiday Cakes
DCWV holiday stack