I managed to make a couple of gifts for Easter this year.  I embroidered towels and made a matching Easter egg basket to go with them.
The egg basket is a cut file from svgcuts.com.  It went together very quickly.  I put names on the back side of the baskets, but I forgot to take a picture of the back.  I used vinyl for the names.  The baskets were a great size to hold some candy.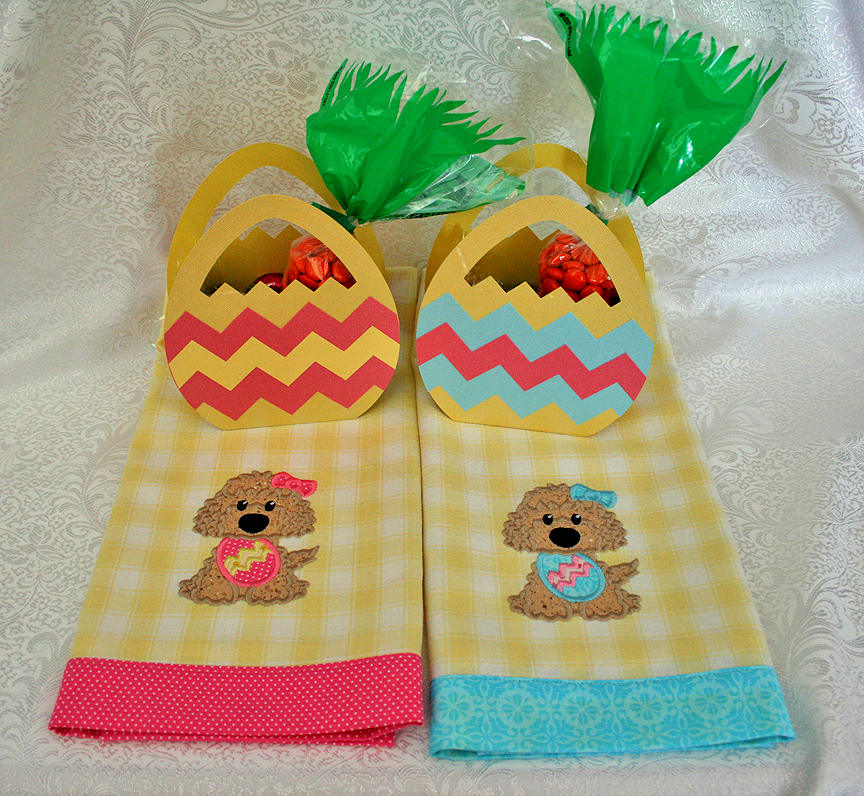 Since the towels were for our dog groomer and her assistant, I thought the design was perfect.  I got the embroidery file from digistitches.com and it stitched out beautifully.  I trimmed each towel with the contrast fabric I used on the egg appliques.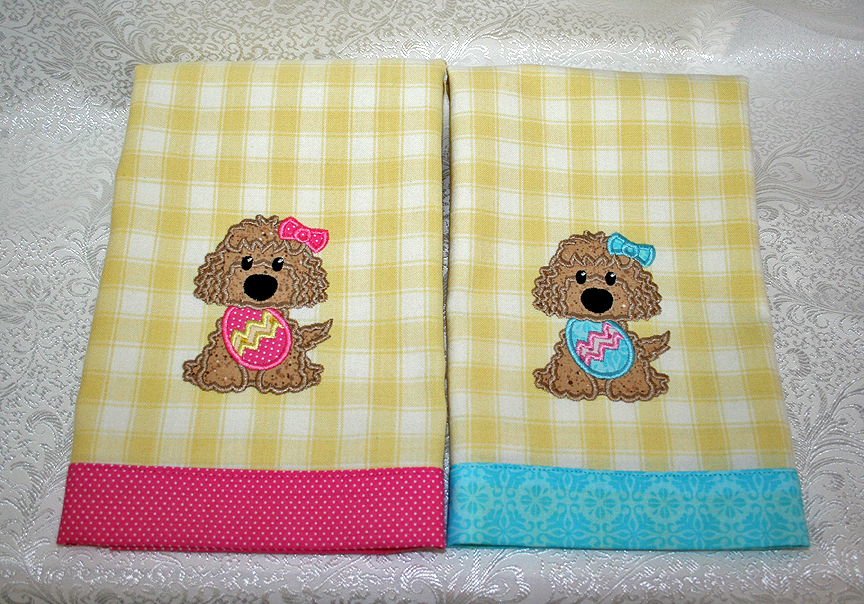 The towels were too large to fit inside the baskets, so I put them in some pink organza bags that I had on hand.