It took me about a year to break my Zing cutter out of its box and give it a try — and now I am kicking myself for waiting so long!  I love it — it is cutting paper that I had trouble cutting with my Expression.  The paper that gave me problems was usually textured.  I had some Bazzill that the Expression would refuse to cut — it looked like it tried to gum its way through.  So far the Zing has cut everything I've thrown at it.
What I am really loving is cutting svg files.  svgcuttingfiles.com has some of the cutest designs and I love that jadedblossom.com has coordinating stamps for many of the cut files.  For this project I used two cutting files and two different sets of stamps.
I made this birthday card and matching box that holds little Nugget candy bars for my niece.   I love shaker cards and when I saw the Party Shaker Tag file, I had to buy it.   I made the candle card — there are three other shakers in this set.  I used the Birthday Treat Tags stamps to heat emboss the design in the shaker.  Of course I used my favorite embossing powder, from Lindy's Stamp Gang.   I think the color I used was Cleopatra's Copper.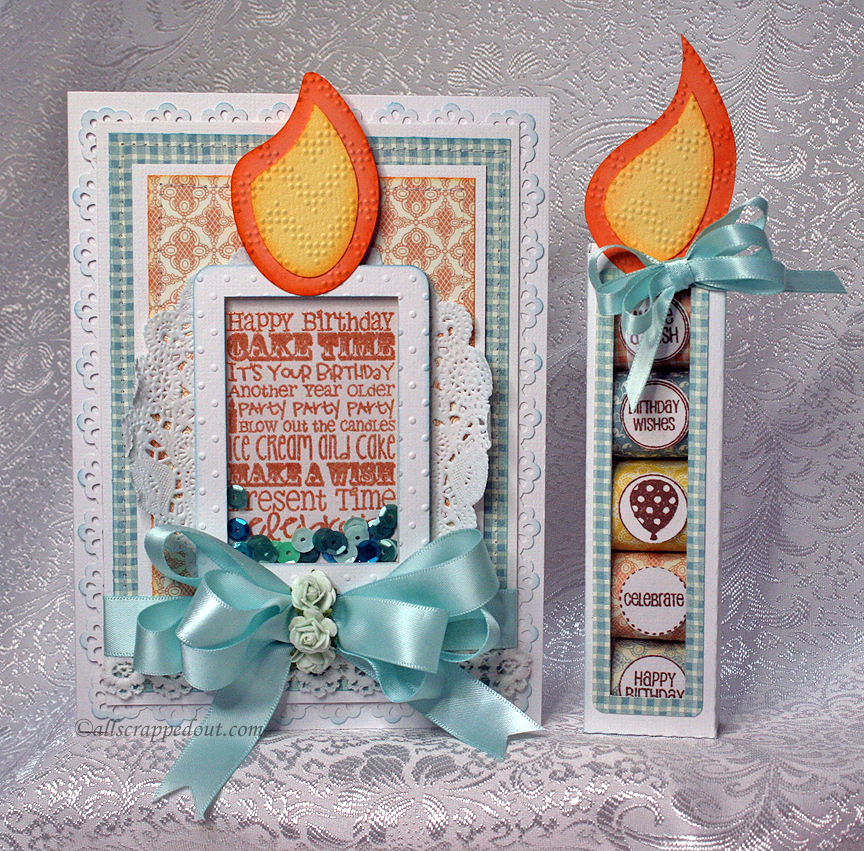 The patterned paper is from the Secret Garden collection by Graphic 45.  I used a Martha Stewart punch around the page set called Vintage Floral.  I stitched around a couple of the mats, added some lace trim at the bottom, along with a satin bow made using one of my favorite tools, the Zutter Bow-it-All.  The roses are from Wild Orchid Crafts and the sequins in the shaker from Doodlebug Designs.
I used two Cuttlebug folders, Dotted Swiss and Charles (for the flames).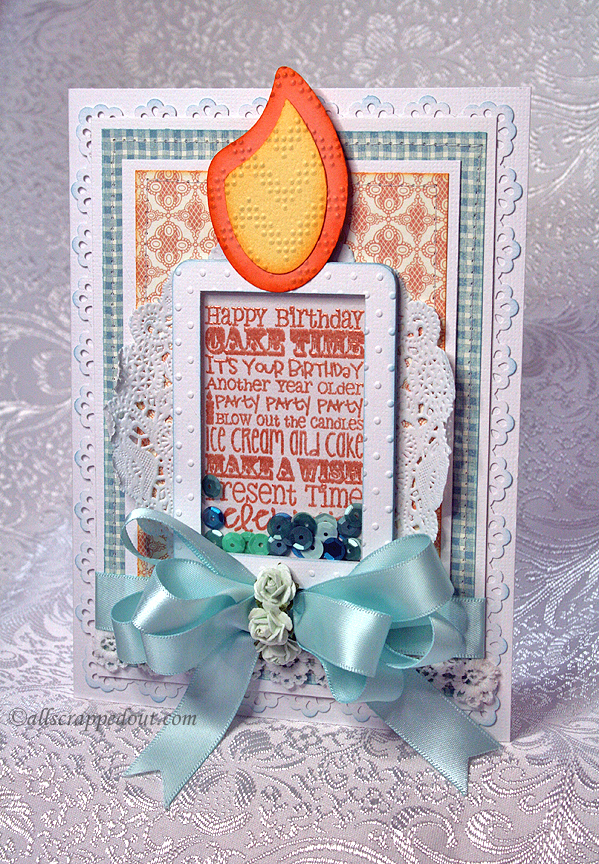 For the box, I used the Candle Nugget Box svg.  I wrapped each nugget and then topped it with a circle sentiment from the Birthday Candies stamp set.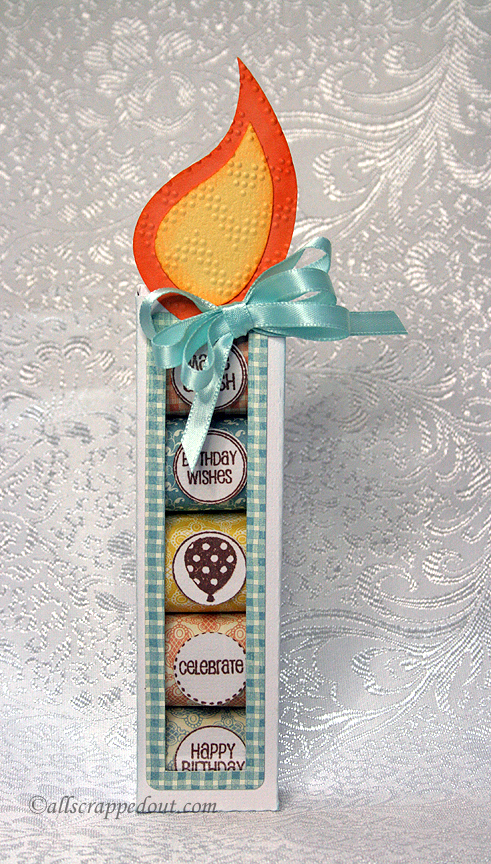 This set was so much fun to make.