Our poor blog has really been neglected.  I have several projects to post but just haven't gotten around to doing it.  So here is a card I made several months ago for a young man's college graduation.  I used a cut file I purchased on etsy.com.  This was my first time making a pop-up card.
It was an easy card to make except I had trouble putting the folds in.  I kept ending up with creases where I didn't want creases to be.  It took about 5 tries before I finally got it right.  I cut it on my Klic-N-Kut Zing.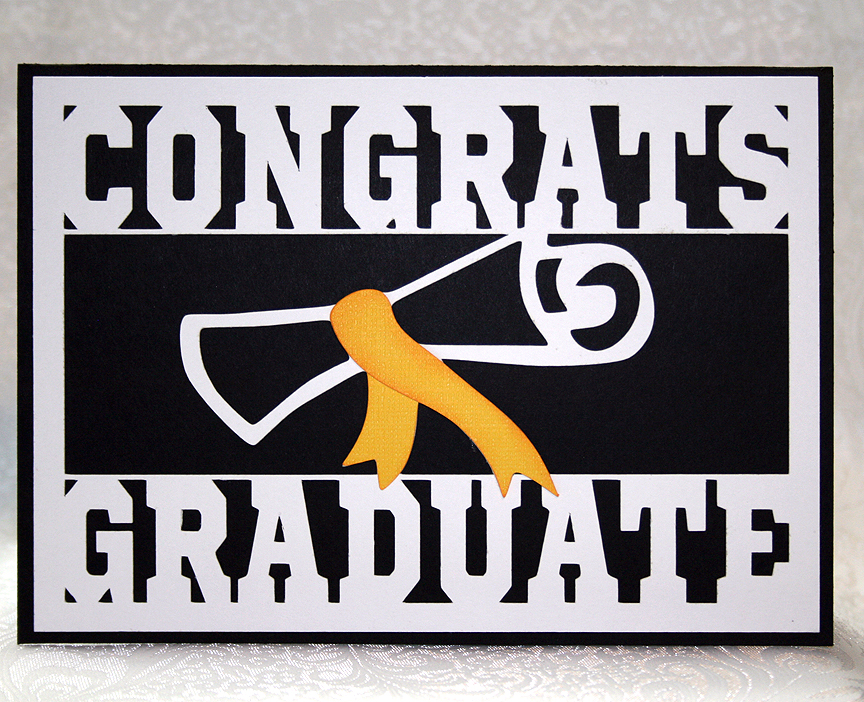 The inside is where I had the problems folding the card.  I first cut it using a fairly heavy cardstock (110#) and found a lighterweight (80#) folded much easier.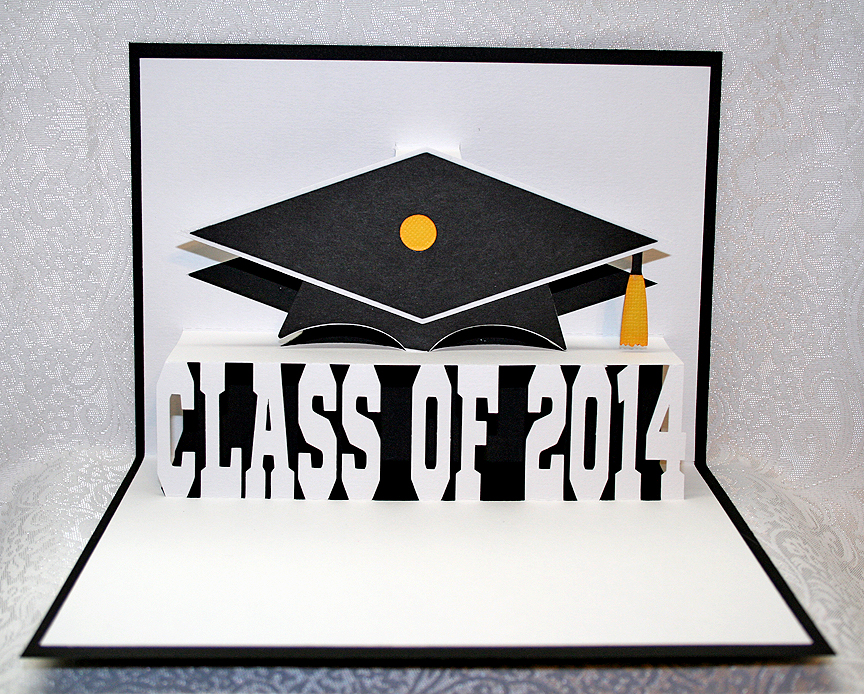 And here is a side view so you can see how it pops up.