I haven't posted in such a long time.  I joined a swap on the Cricut Circle Message Board and we were to alter a paper mache house and make a mini album and a chunky charm to go with the house.  This is what my fabulous partner, Sis, sent me. She is so creative and I love it all!!
First the house — Sis couldn't have chosen a more perfect theme.  If you look through the louvers on the front door you can see Betsy Ross inside stitching away on the flag.  When I first unwrapped the house, I was so engrossed in looking through the louvers that I didn't even notice the door is a spool of thread.  A couple hours later I discovered the door opens!  Notice the shutters on the windows — and the curtains.  I also love the flag waving in the breeze.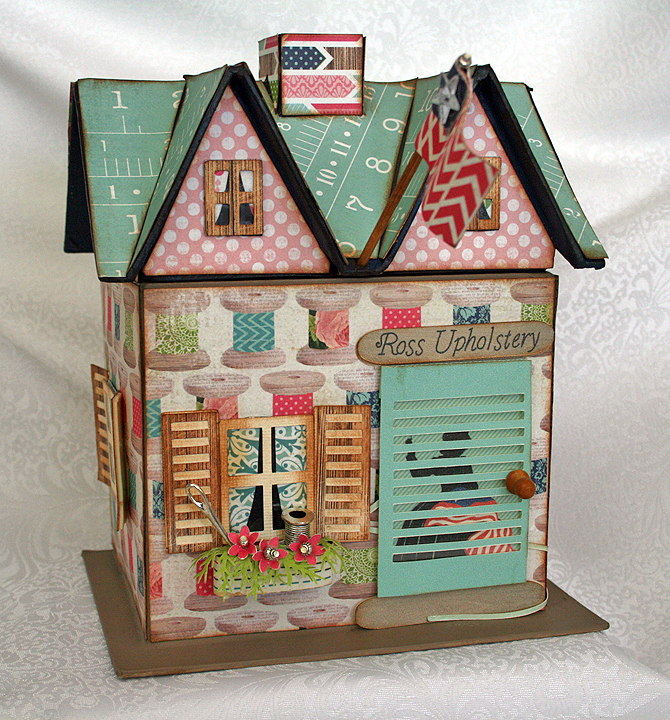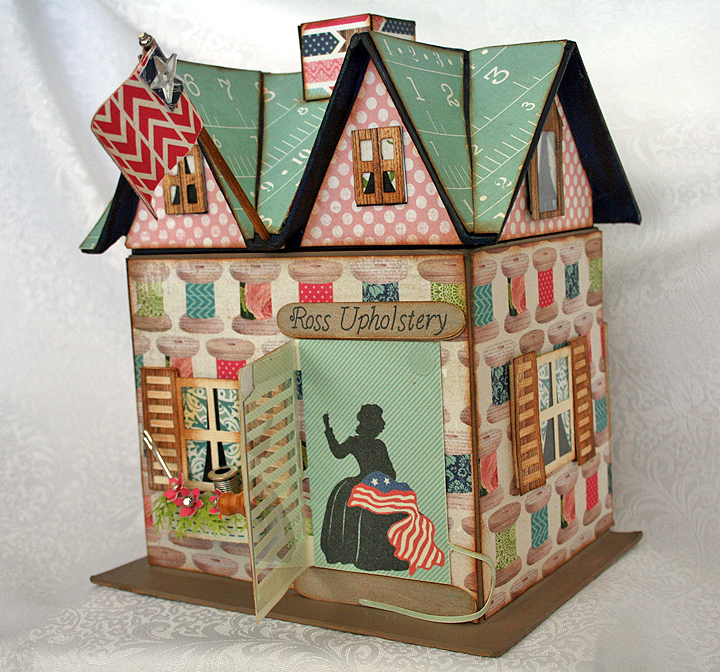 The back of the house and a close-up of the flower box.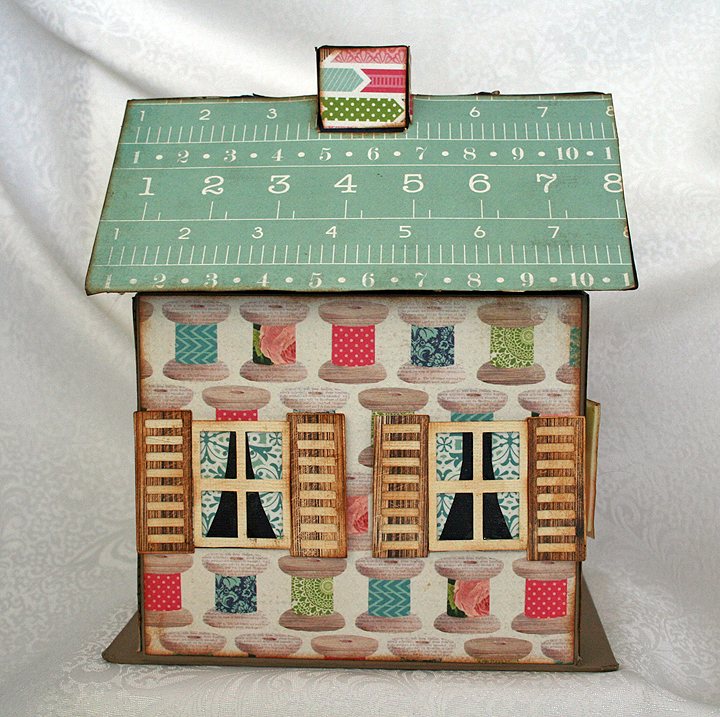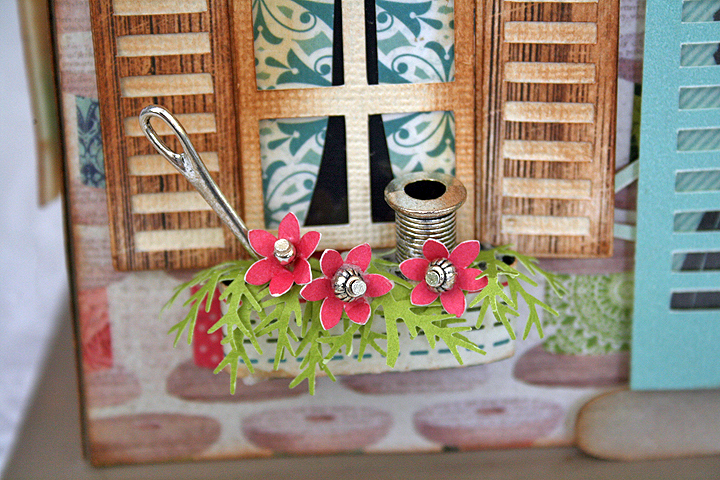 Here is the mini album.  I love the Disney touches — I'm sure I will have to hide the album from Erin on her next visit or I will find it gone 🙂 There is a picture of Minnie Mouse on the front, sewing Duffy Bear for Mickey to take with him on his travels.  There is plenty of space inside this fun album — all sorts of cascading pockets holding lots of tags.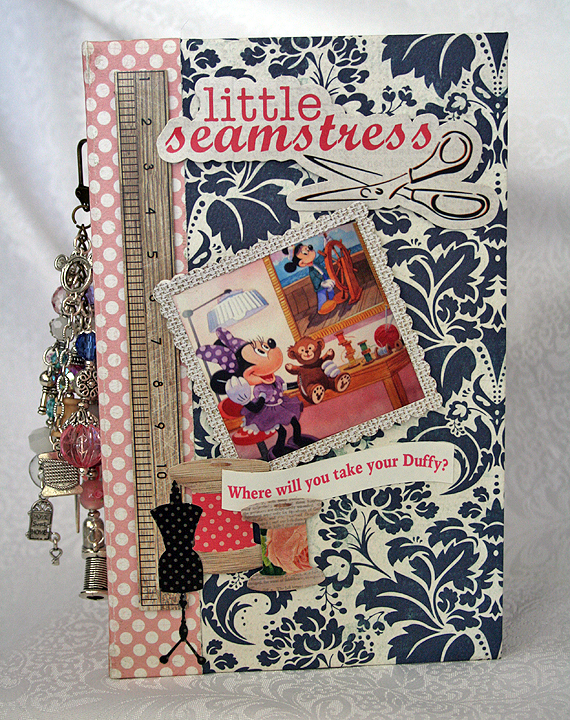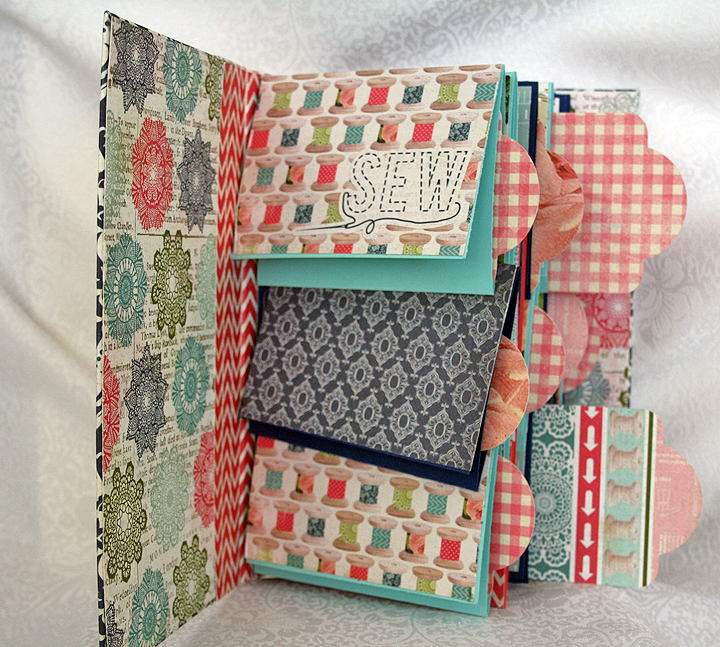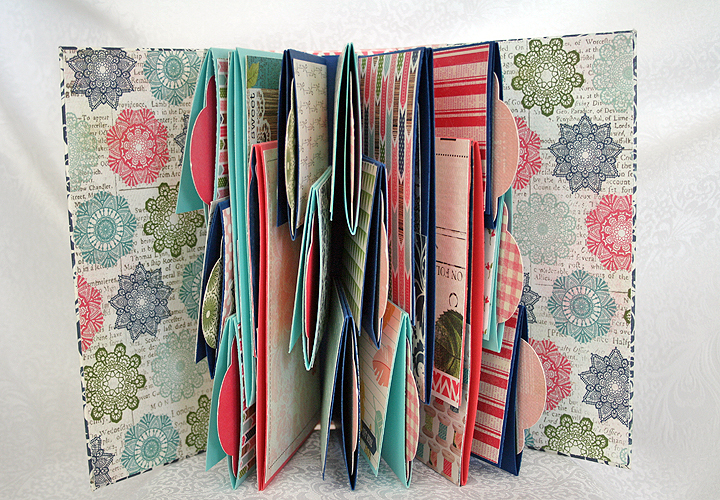 And the beautiful chunky charm hanging from the spine of the album.  Did you spot some Disney charms?  There is also a beautiful book locket.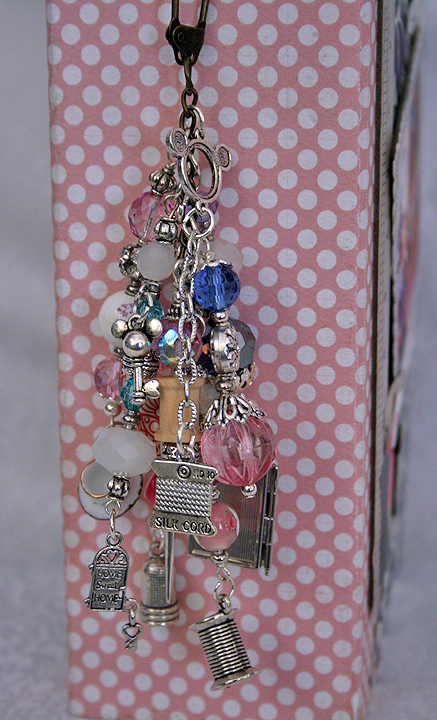 Sis went above and beyond and sent me two extra special gifts.  The first one is a chunky necklace, with the charms hanging from a Betsy Ross thimble.  It's beautiful with all the sewing themed charms (and yes, a Disney charm too).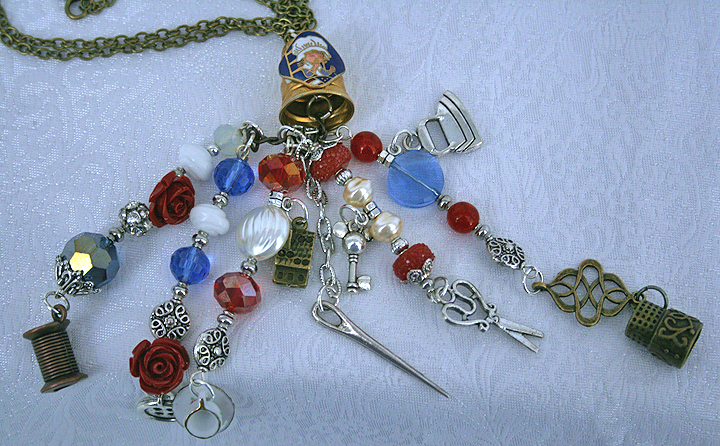 And here I get to introduce the little thread bear that Sis made.  Isn't she precious? She is made from pink wool and has her threaded needle in her paw.  I named her Betsy (my hubby said I should call her Bear-tsy).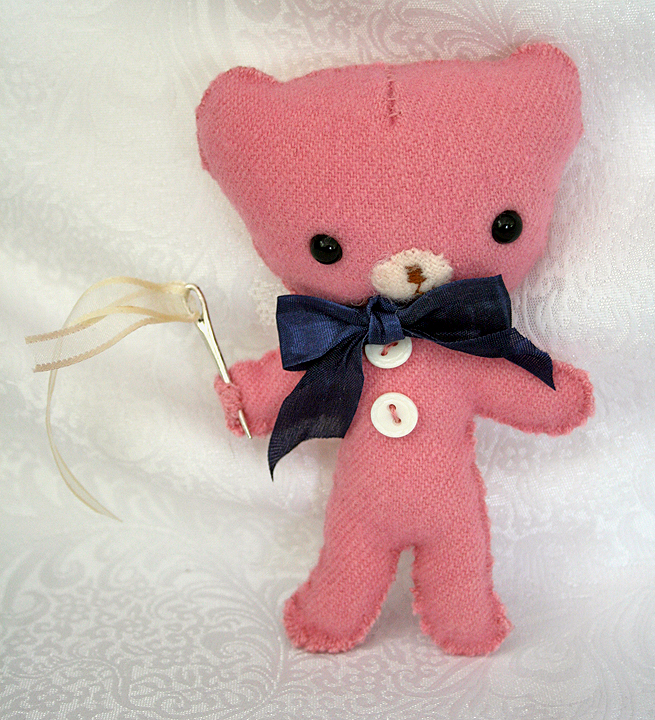 Thank you so much, Sis!!  You went way above and beyond and I love everything!!  You put so much detail in your work and I'm still sitting here looking at everything.  It makes me smile 🙂