I'm finally getting around to posting pictures of the Valentine mini album and card I made for a swap I participated in on the Cricut Circle Message Board.  The card features an embroidery design I purchased from Embroidery Library that is made for cardstock.  The scalloped frame was cut with my Cricut using the Elegant Edges cartridge.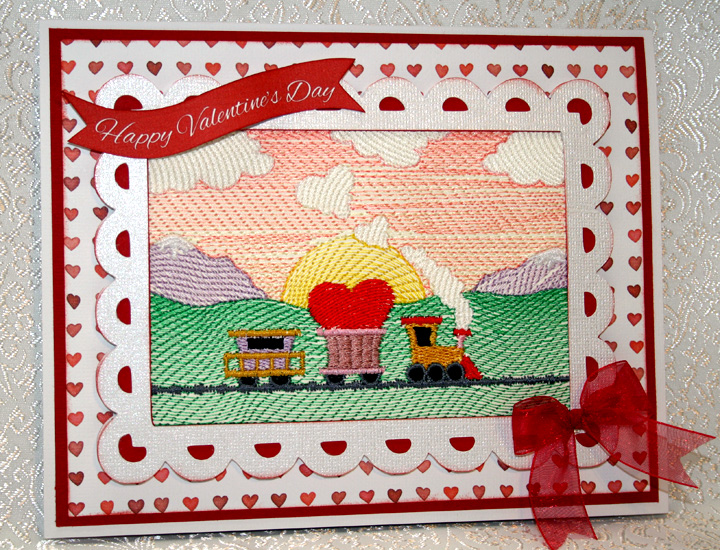 I found a mini album on Graphic 45's blog that I really liked.  It is made by Gloria Stengel and she calls it a flip album.  And lucky for me, there is a tutorial on how to make it.  I loved the papers she used, and since I had many of them on hand, my album is almost exactly like hers.  I had to change a few of the dimensions on the album because mine was turning out to be a bit too chunky.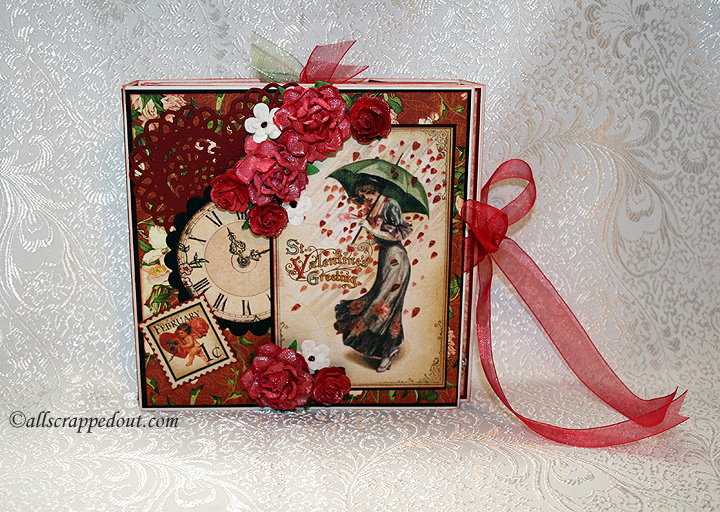 All the patterned papers are from Graphic 45, most from the Place in Time collection.  The pretty red print on the cover is from the Bird Song collection.  I love how you can combine their collections and they coordinate so well.
The roses were light pink and I sprayed them with Starburst spray from Lindy's Stamp Gang to get the colors I wanted.  The shimmer shows up pretty well in the pictures.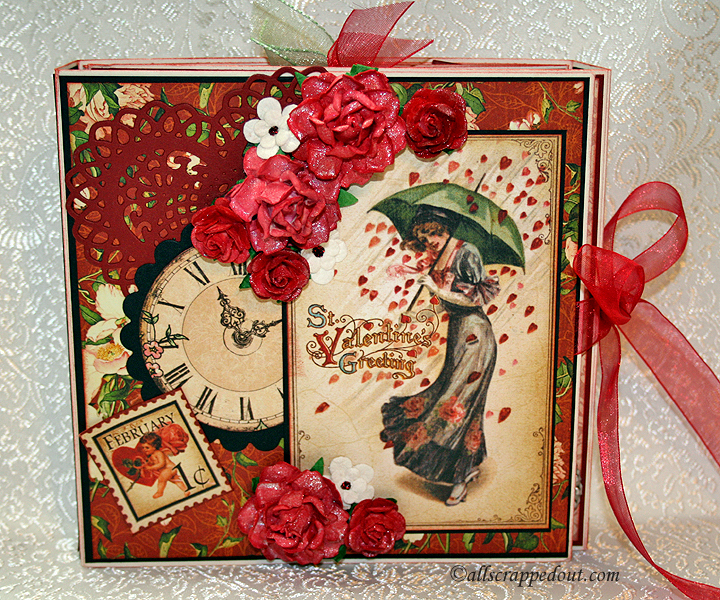 The album has an organza ribbon closure.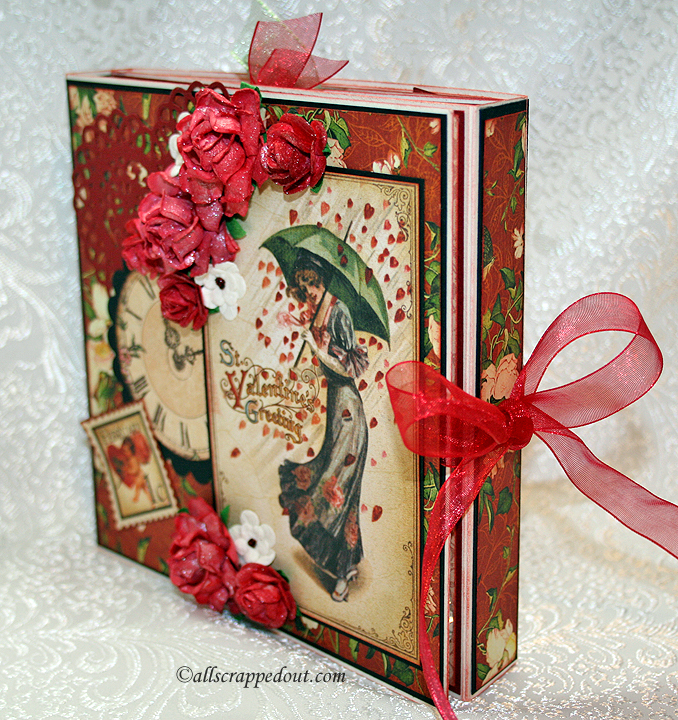 The dark red lace doily was cut from a Spellbinders heart die.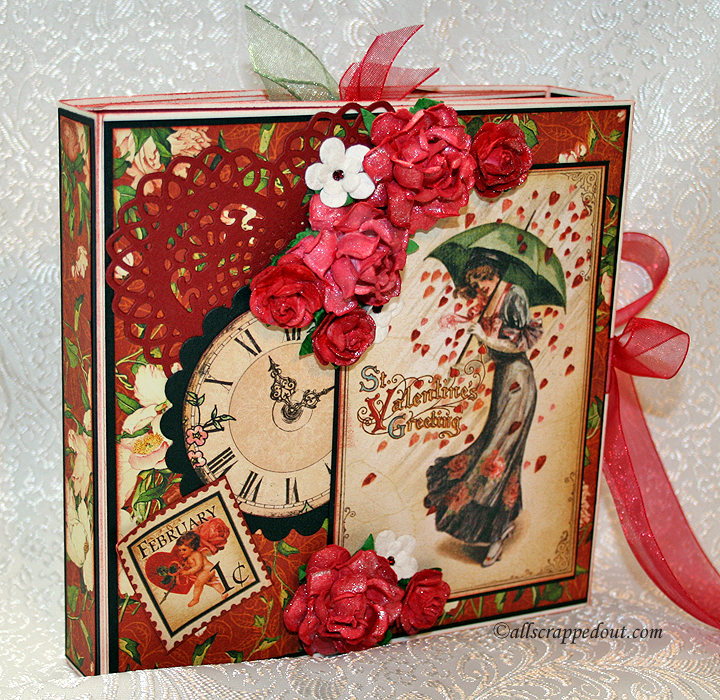 Here are two pictures that show an overview of the album.  It is an interesting album, with all its interactive pages.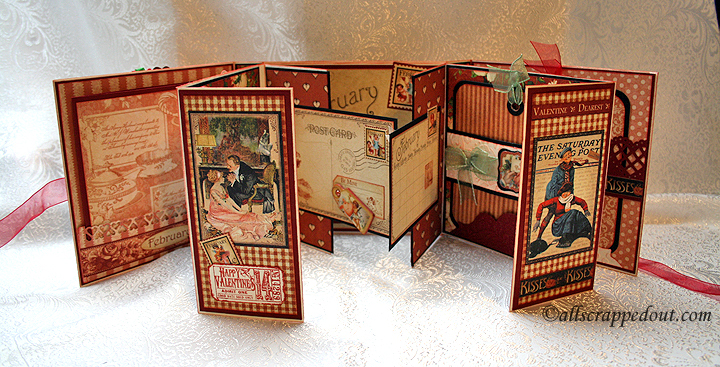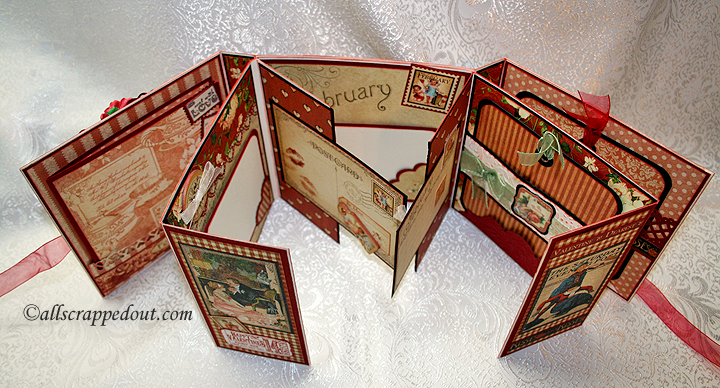 This is what it looks like when it is first opened.  The frame on the right is made with a Martha Stewart punch-around-the-page combo set.  I think it is called Cherish.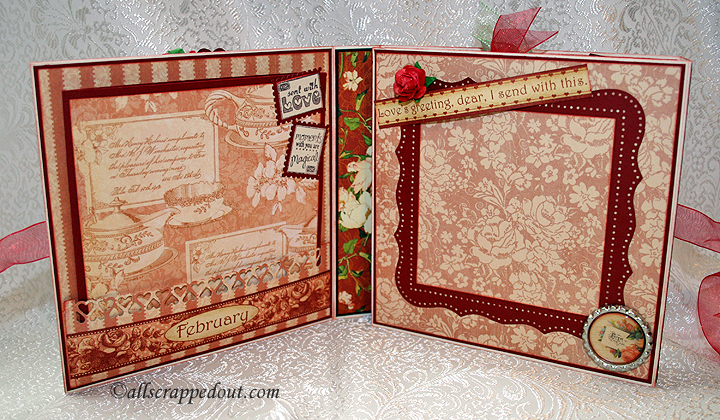 The front pocket holds a photo mat.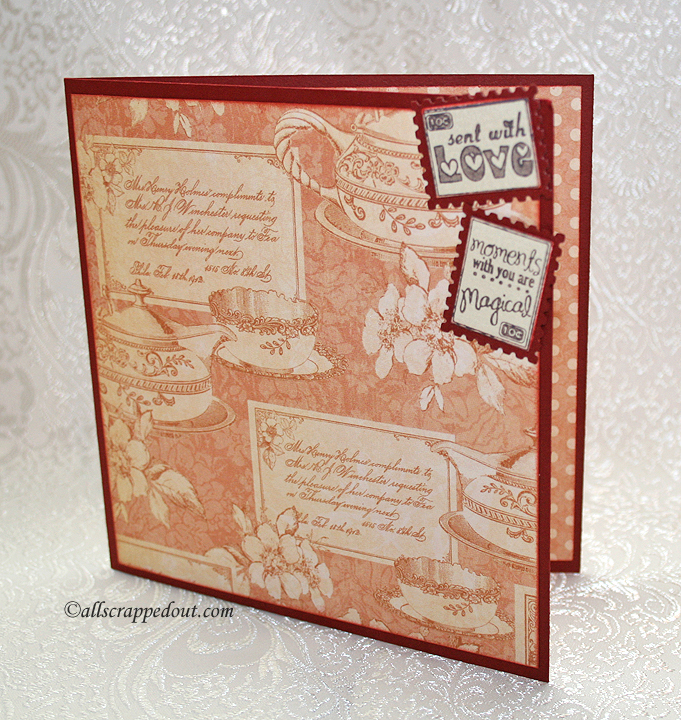 This is with the first page flipped out.  The wings are from a Cuttlebug Embossing Plus die called Vintage Collage.  The heart borders are from Martha Stewart punches.  The scalloped frame under the wings is from a Spellbinders die.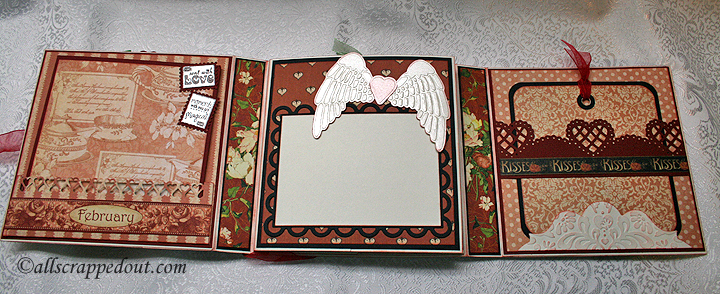 This is after you flip open the page with the wings.  Another scalloped frame from Spellbinders, the heart is from a Martha Stewart die and the key is from Graphic 45.  I think the "love" is also a Martha Stewart punch.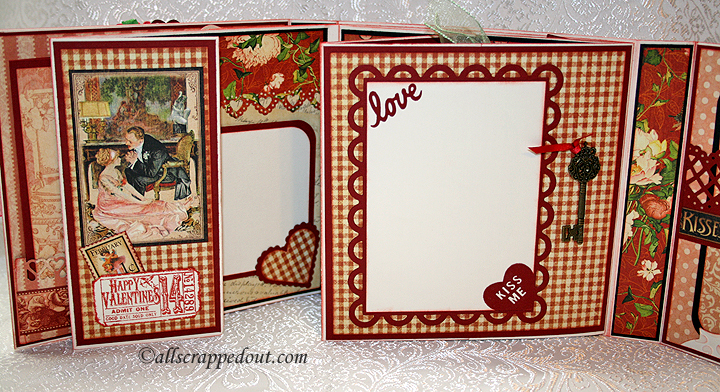 And another flip:

Here is a gate fold that opens to the back of the album.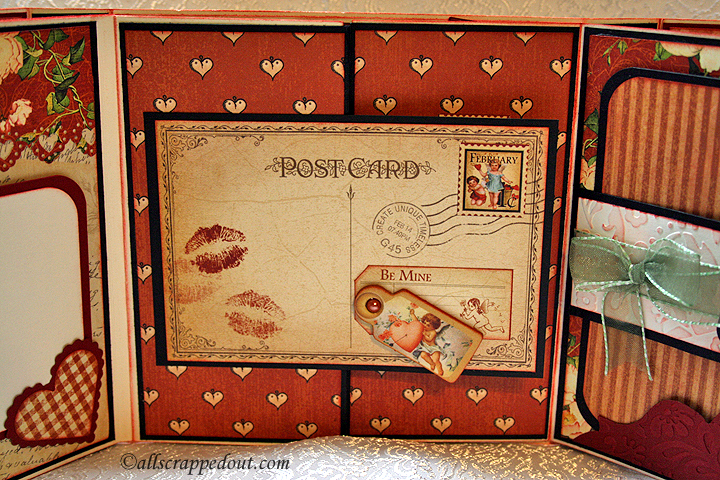 And this what it looks like with the left gate open.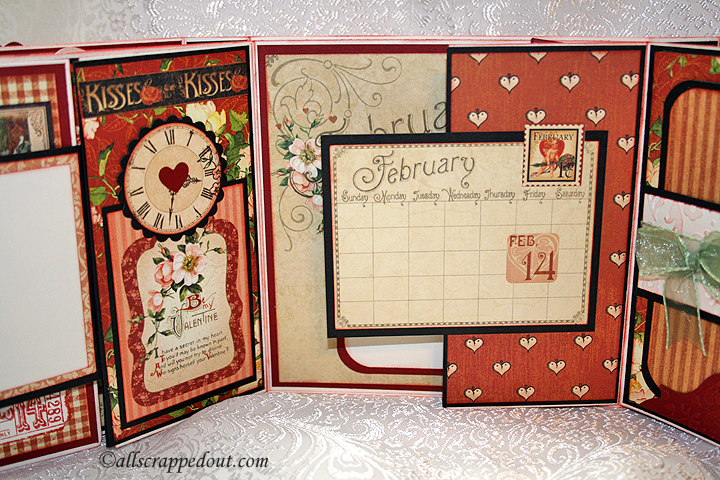 And here we are at the back of the album, with a photo mat held in place with a corner embellishment.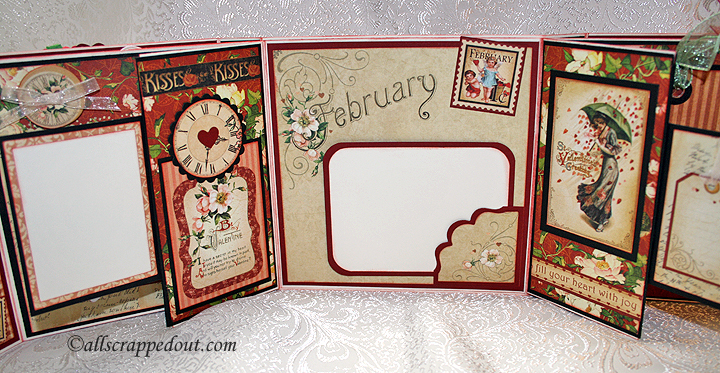 This was a fun album to assemble.
Graphic 45 paper and Ornate Metal Key
Cricut cartridge:  Elegant Edges
Spellbinders dies
Martha Stewart punches
Cuttlebug embossing folders and Vintage Collage die