I participated in the Valentine Swap on the Cricut Message Board that was hosted by Sherry (Octoberbeauty).  My partner for this swap was Maria (MariaJ) and I want to share all the goodies she sent me.  Besides spoiling me with so many gifts, she made a really cute pin cushion and included some stick pins in it.  It will be on display in my craft room.
This is what I saw inside the box when I opened it.  Everything was so nicely wrapped — check out the gift basket.  I love the cupcakes Maria clipped on the cellophane.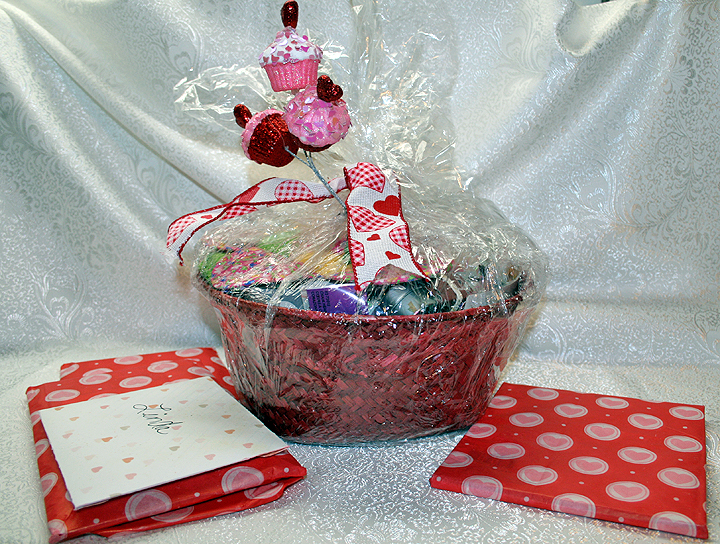 This is the beautiful Valentine card Maria made.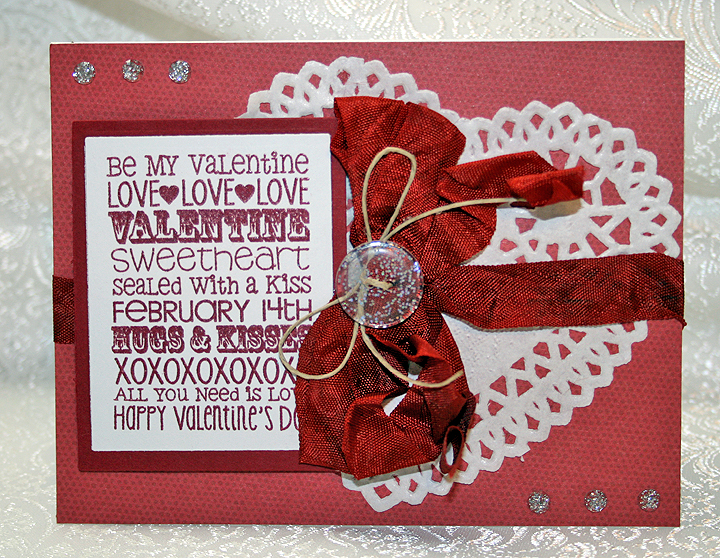 I got some Spellbinder dies and a pad of really cute Valentine paper 🙂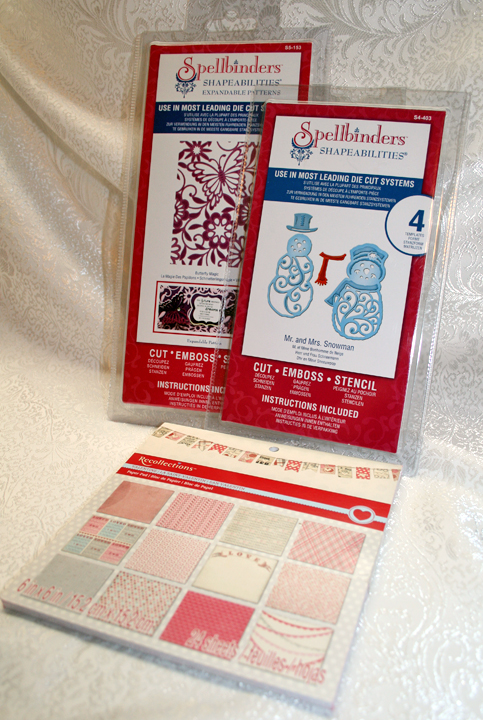 This shows the inside of the basket, after I removed the cellophane.  Maria really stuffed that basket full of goodies.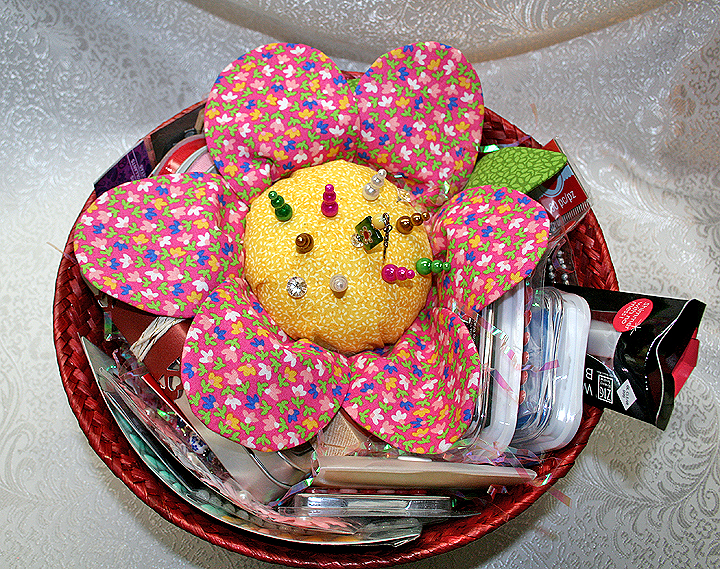 Two pictures of the pin cushion and stick pins.  I pulled the flower petals up in one picture so you can see how the pin cushion is made in a tea cup — so clever!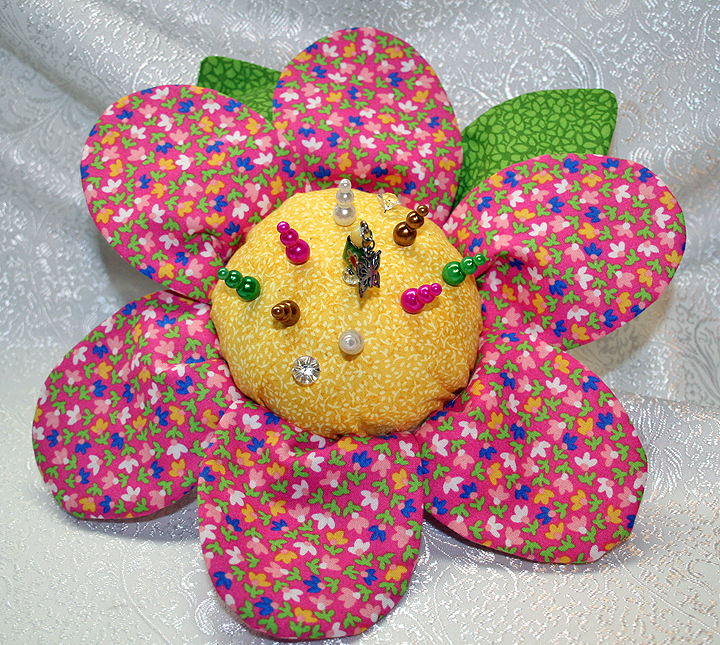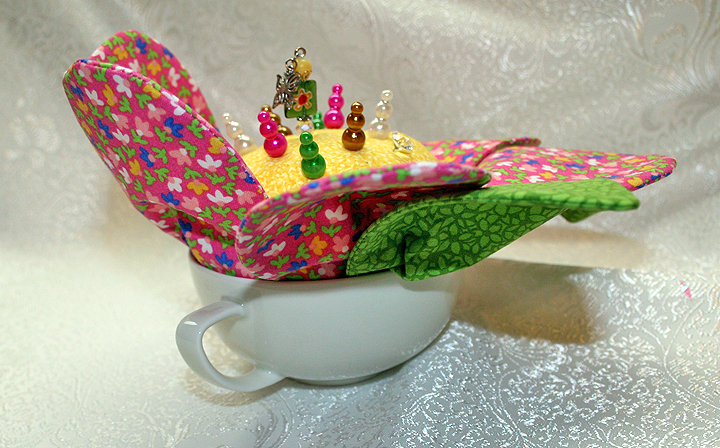 The last pictures shows all the items that were inside the basket with the pin cushion.  To the left you can see the bookmark with the pretty blue beaded charm hanging from it — I love it!!  Thank you so much, Maria!