I joined a Fall Mini Album Swap on the Cricut Circle Message Board.  We were to make a mini for our partner, as well as do some shopping for them.
I want to share the beautiful mini album I received, plus a lot of goodies.  My swap partner was Barb, Oswaltb on the Message Board.  The album she made is not too mini — it's pretty good sized.  She used BoBunny's new Autumn Song collection.  I took a lot of pictures — so I can show each page.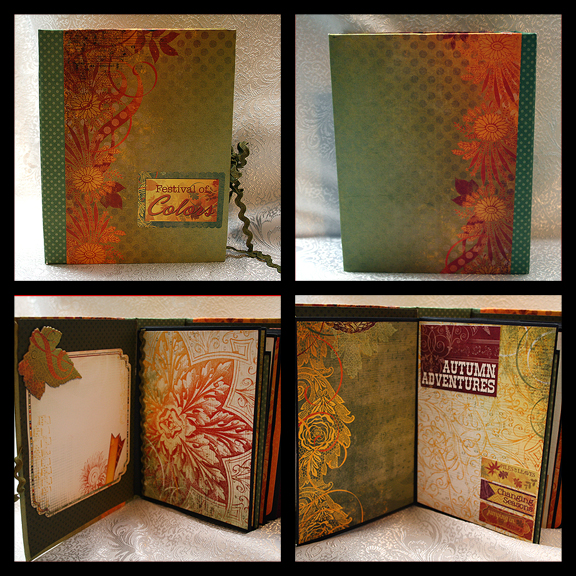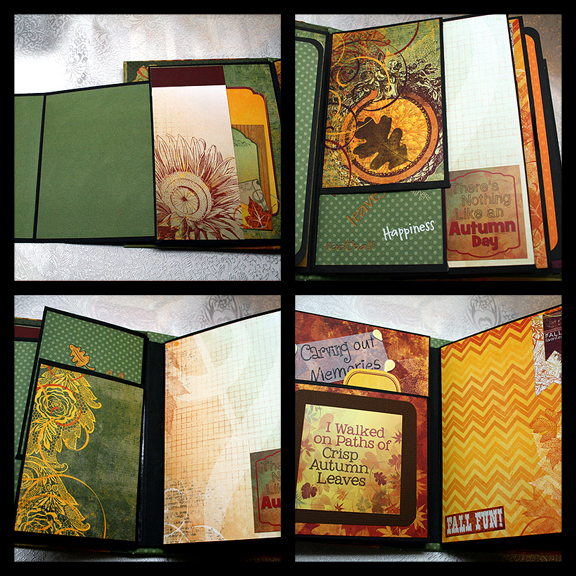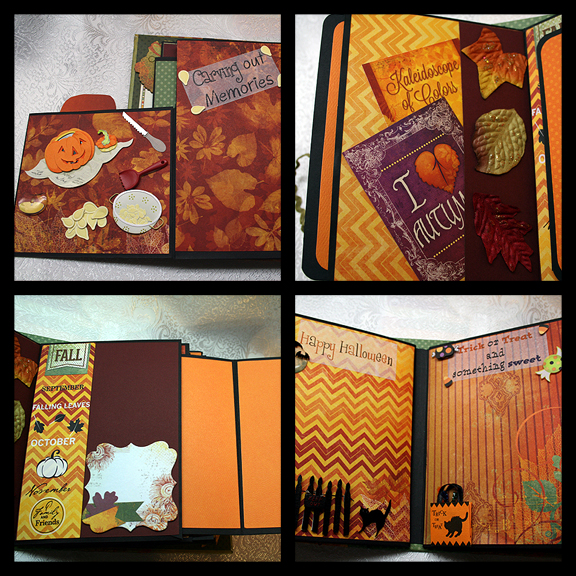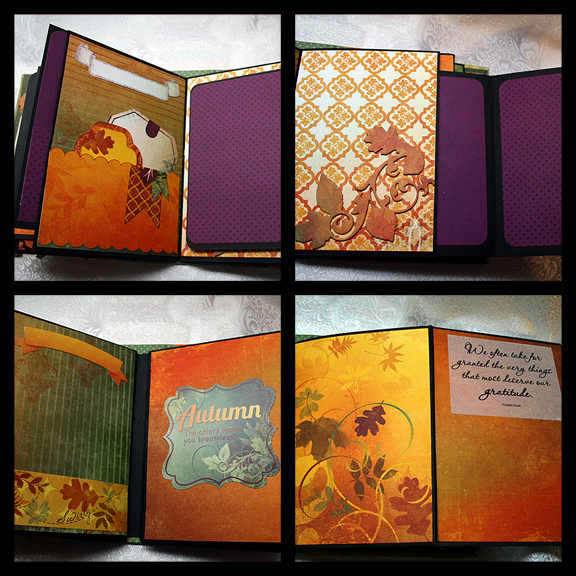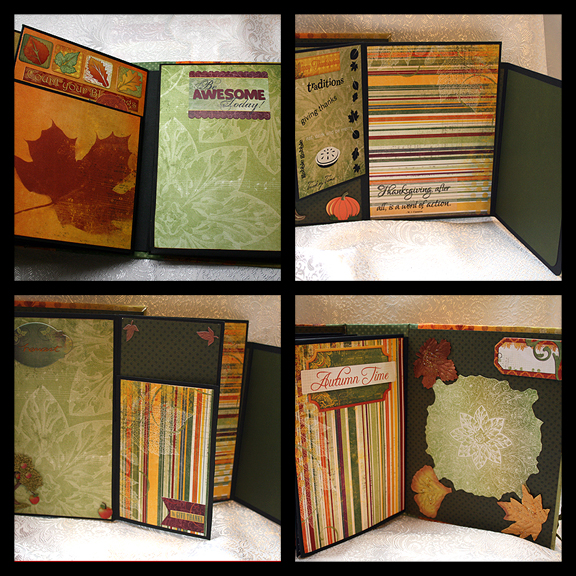 And here are a couple of pictures of the goodies Barb sent me.  She made a card and a tag, too!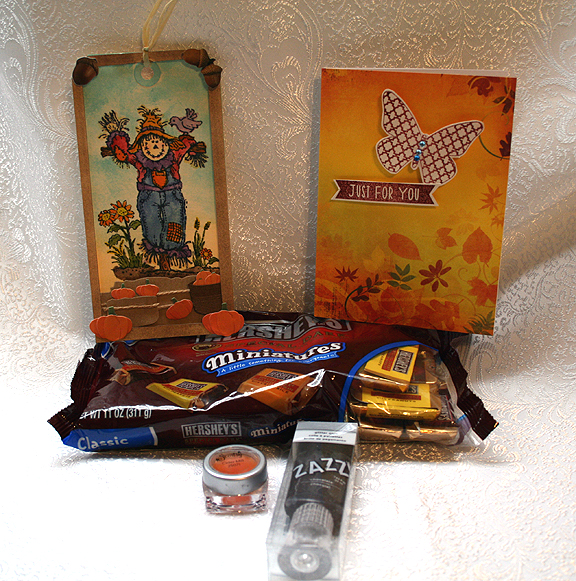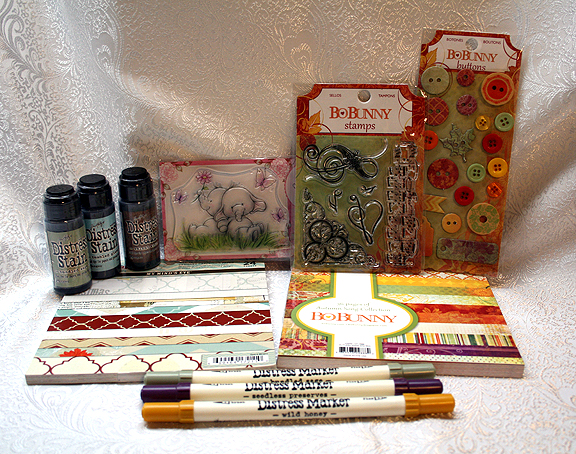 Thank you so much, Barb.  I love my mini and all my gifts.