Sis on the Cricut Message Board held her second stamped tag swap and I was able to join in a swap for the first time.  I just received my package with all the tags and had to share all the goodness in that box.
Each participant made 12 Fall/Halloween tags and 12 Christmas/Winter tags, plus one tag for our secret swap partner.  The 24 tags were to have a stamped image and at least one embellishment.  For the secret tag we got to go all out and decorate it.
First I want to share pictures of all the stamped tags, each one bagged with the name of the sender and embellishments inside.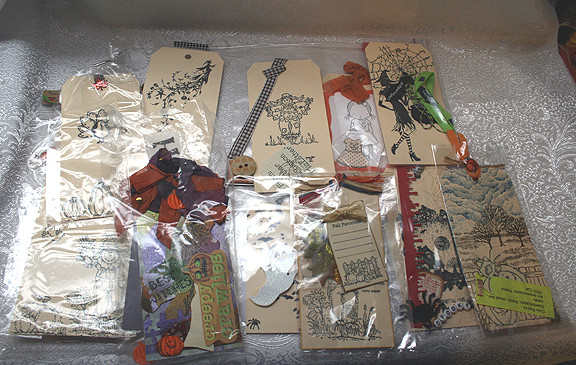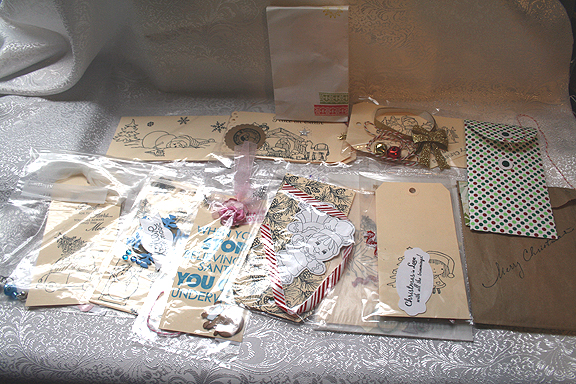 My secret swap partner was Maria and I received two beautiful tags from her.  She said she couldn't decide between Christmas and Halloween, so she made both.  I am sure glad she couldn't make up her mind!  She put so much detail into both tags.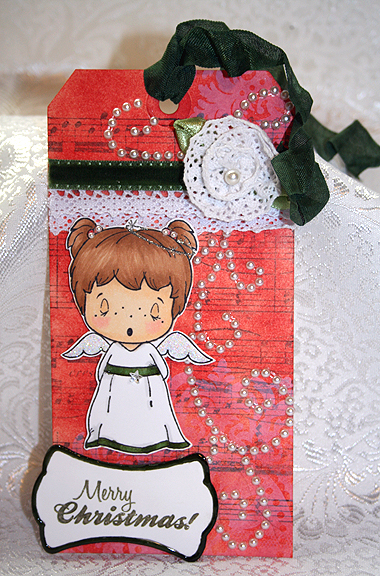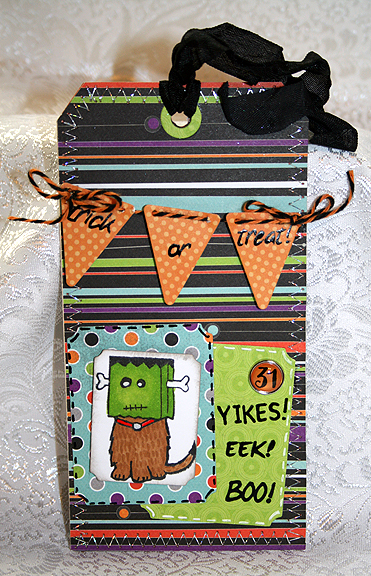 Thank you, Maria — I love both of my tags!!
I will take pictures of all the other tags individually and post them soon.  Right now I am working on my first mini album for another swap and need to finish it so I can get it in the mail.
Thanks to Sis for a wonderful swap — I had a lot of fun!!