I received a couples on inquires on my Pig Card With Pinwheels asking what eyelash yarn is.  Eyelash yarn is a novelty yarn that has long strands (that resemble hair) coming out from the main thread.  It looks like a strand of eyelashes.  The yarn I used for the pink fringe dress on the pig is from Bernat and is called Boa.  I found it at my local Joann's store.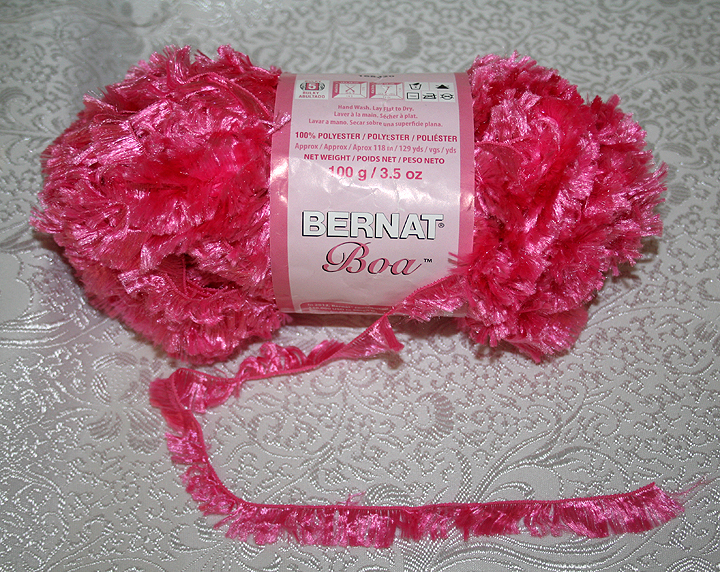 Many years ago when I was into making dolls and teddy bears, I learned a technique to make something similar to eyelash yarn using grosgrain ribbon.  I used this technique using wide grosgrain ribbon to make eyelashes for some of my critters.  I simply glued the eyelash ribbon behind the eye buttons and had nice, long black lashes.
To make a fringe from grosgrain ribbon, cut a strip of ribbon.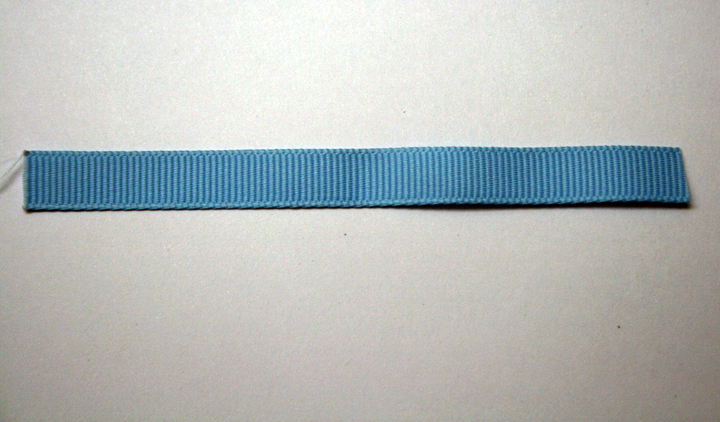 You will notice that the ribbon has a bound edge on both the upper and lower edges.  Take your scissors and trim one edge off the ribbon.  You want to do this on just the one edge.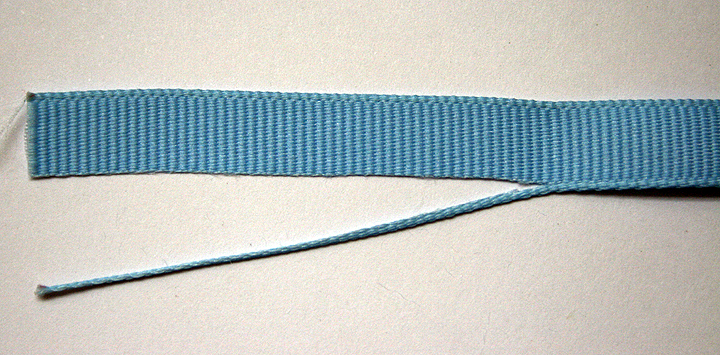 I then take a pin and start raveling out the threads that run the length of the piece of ribbon.  I usually do just a couple at a time, and then repeat until all the threads are pulled out.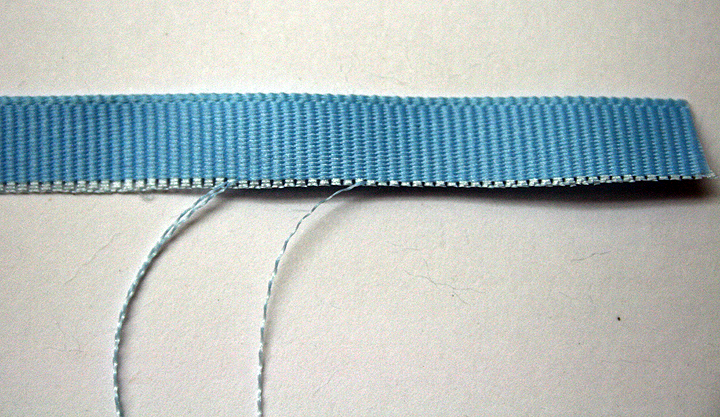 Once you have removed all the threads, your ribbon should look like this.  Notice that the color is not as bright as what you started out with.  The brighter color can be seen on the top strip of the ribbon.

Then you can cut your ribbon into pieces and lay them on top of each other to fill in your cut shape.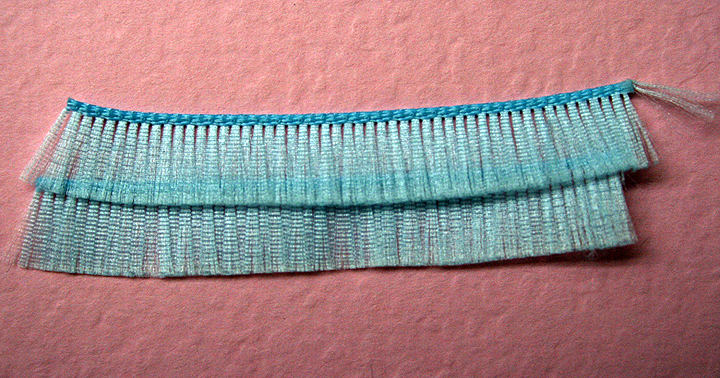 For the pig's dress, I layered all my yarn on top of each other on the cut Cricut shape, glued it down and then turned the piece over and trimmed the yarn to the shape of the dress.