The weekly challenge on the Cricut Circle Blog is a card sketch challenge and you must use at least two Cricut cuts.  I thought I'd make a card on my Imagine, since I haven't made a complete project using the Imagine.
I decided to make a baby card,  even though I don't know anyone who is having a baby right now.  But it will be good to have on hand.  Again, for no particular reason, I made the card for a baby girl.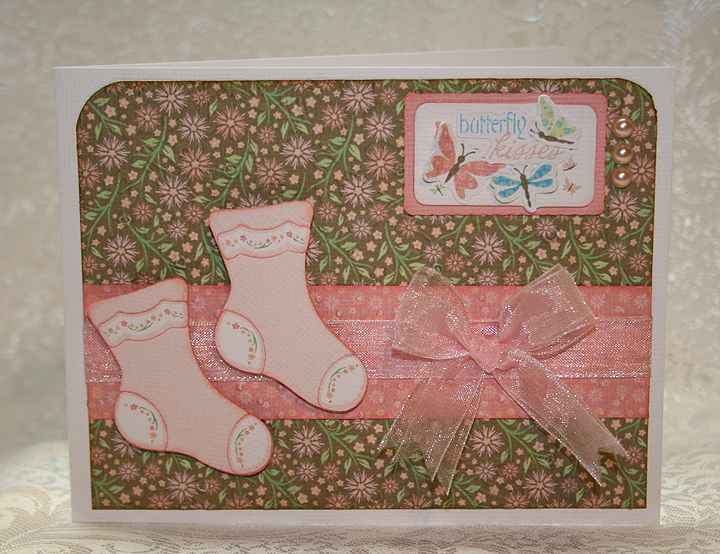 I used the Cricut Imagine cartridge Nursery Tails for this card.  All the paper is from this cartridge, as are the pink socks and the Butterfly Kisses title.  I embossed the brown floral background and the pink contrast strip with my Cuttlebug.  I cut the images in layers and inked around all the edges.   I added some ribbon, attached the socks with foam pop-dots and added three pearls by the tag.
For the inside of the card, I used a Cuttlebug die for the "Welcome Baby" and the bib is from Nursery Tails.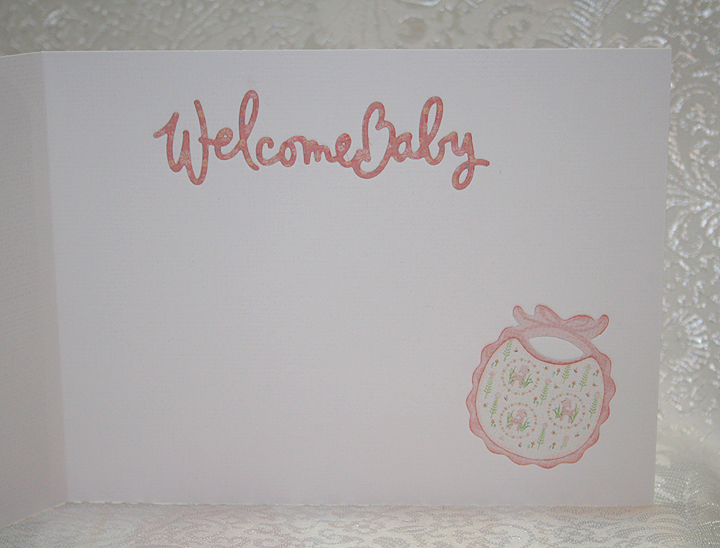 This is a fairly simple card, but I like the way it turned out.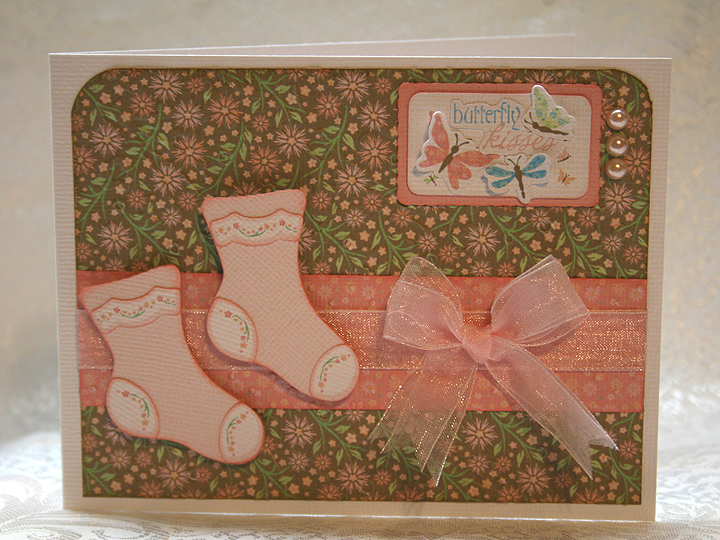 Cricut Imagine Cartridge Nursery Tails
Cuttlebug
Ribbon, pearls